Lottery ticket-lifting lowlife: Help luck run out for thief trying to hit jackpot by boldly stealing from gas station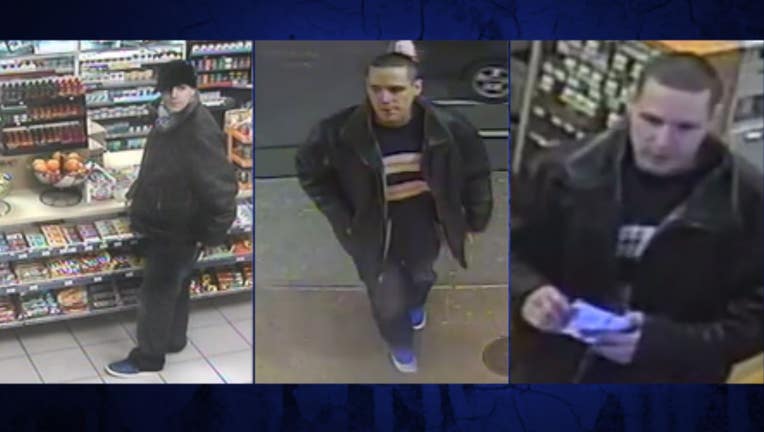 article

ISSAQUAH - A thief hoped to hit the jackpot by stealing a bunch of lottery tickets from an Issaquah gas station -- but with your help his luck's going to run out, because surveillance cameras got really good looks of him and somebody is going to know his name!

"He walks right up to the counter, doesn't shop around," said Issaquah Police Ofc. Troy Kemp. "In my opinion, it shows that he exactly wanted lottery tickets.

"He puts his order in for them, clerk goes behind him, grabs the tickets, sets them on the counter, he makes mention that he would like more, the clerk then turns around, they're about maybe five feet apart. He then takes the tickets, puts them in his coat and walks out the door. We were able to track the serial numbers through the Washington State Lottery and within two minutes they could tell me where the tickets had been scanned and read and then also cashed too. One was scanned at the QFC, but they were cashed at Safeway, so I went back to the QFC and they have video of the front of the store. You see a black Honda Accord pull up right in front of the entrance. He gets out of the passenger side and gives the camera a full facial shot and we also have a very good view of the car, which has a very distinctive dent on the right front fender."




Detectives think the same man could be behind similar lottery ticket thefts in nearby cities.

They think he's white and around 5-foot-11. He was wearing a black leather coat with a distinctive shirt underneath that has lines going across it and really bright royal blue tennis shoes.

If you can tell Issaquah Police his name, call an anonymous tip in to Crime Stoppers at 1-800-222-TIPS. You must call the Crime Stoppers hotline with your tip to be eligible to receive a cash reward for information leading to a fugitive's arrest.

CLICK HERE for information on how to TEXT A TIP to Crime Stoppers.