Lollygagging business burglar: Help identify crook who took his time stealing from three White Center shops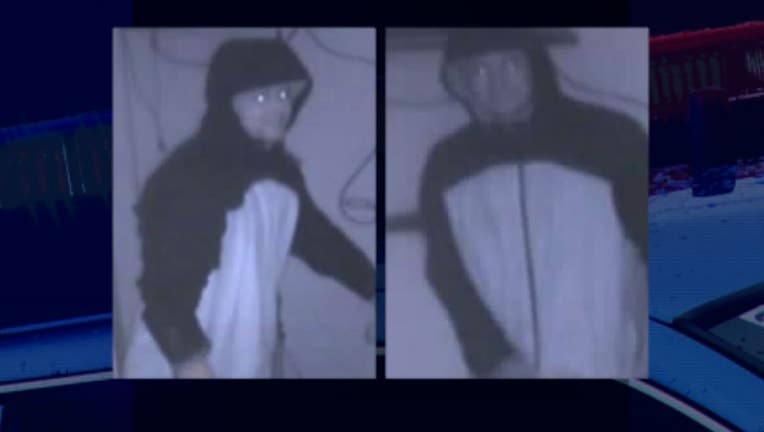 WANTED IN KING COUNTY -- A jewelry store and two clothing shops in the White Center area of King County were vandalized by a burglar, but the unusual thing about this case is how much time he spent committing the crimes.

Now, detectives and one of the victims is hoping you can identify the thief.

"Well, the first thing I saw was the broken glass." The business owner doesn't want to show her face for her safety, but she does want this crook caught. He broke into her shop and three others next door on the same night. "I talked to the guy over there and he told me, 'Yeah, they broke into my place too' and the next one and the next one over there.

"In the video, you can see him ruffling through some paperwork and looking for stuff," says King County Sgt. Cindi West. "He leaves out the door at one point but what he does while he's doing this burglary is he actually breaks holes in the walls and possibly climbs over the roof of some of these businesses to get into the next business.




He was in there for a couple of hours. "Generally we don't see people staying in a business for that long," says Sgt. West. "They usually get in, get what they want and get out, so this is pretty unusual that he spent this amount of time in there actually committing his crime."

The damage he caused and the theft has left the business owner struggling financially. "I don`t even have the money all together on time to pay for this place."

Detectives are optimistic they can solve the case. "This guy looks like an older white guy, maybe in his late 40's. Somebody's got to know who he is. I would venture he hangs out in the White Center area so somebody has to know who he is," says Sgt. West.

He was wearing a gray and black sweatshirt with the hood up and jeans.

If you can identify the burglar, call an anonymous tip into:

CRIME STOPPERS: 1-800-222-TIPS

You must call the Crime Stoppers hotline with your tip to be eligible to receive a cash reward for information leading to a fugitive's arrest.

CLICK HERE for information on how to TEXT A TIP to Crime Stoppers.