Local law enforcement leaders honored at graduation from the Northwestern University Command College


SEATAC -- Congratulations to the 24 members of local law enforcement agencies who recently graduated from Northwestern University's School of Police and Command Staff. The intensive ten week program prepares law enforcement managers for senior positions. 

Officers like Snohomish Police Chief John Flood and Commander Ron Harding with Redmond Police who you see pictured with me studied everything from budgeting to leadership to statistical analysis to organizational behavior. I was honored to serve as keynote speaker and talked primarily about the impact of social media on law enforcement and how it affects the workflow of our newsroom.

On hand for the graduation luncheon were numerous law enforcement officers including Washington State Patrol including Chief John Batiste, King County Sheriff John Urquhart, Snohomish County Sheriff Ty Trenary, Redmond Police Chief Kristi Wilson, Federal Way Police Chief Andy Hwang, Port of Seattle Police Chief Colleen Wilson and members of the Kirkland Police department.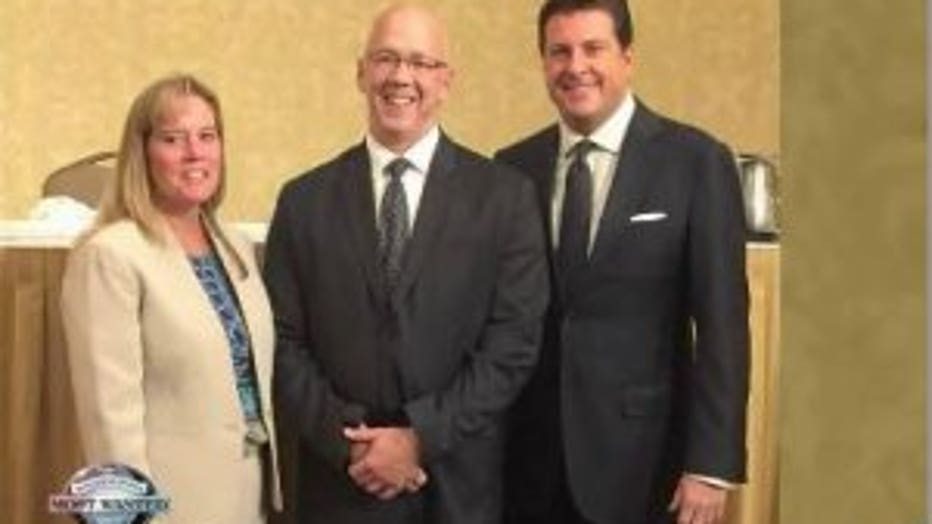 Redmond PD Commander Ron Harding with Shelly Camden, Deputy Director of the NWU Center for Public Safety and David Rose, Washington's Most Wanted host


 

During the luncheon, the class presented a $5,000 check to a woman who has three children with heart defects. "Anyone who gets into law enforcement, it's because they have a call to serve others. As managers, it's important to serve others and demonstrate our desire to serve to the people we're leading," said Burien PD Captain Bryan Howard with the King County Sheriff's Office who served as class president. Each graduate says they will now take what they've learned and apply it to improve their own organizations.