Juan Madera-Gonzalez: Detectives say accused child rapist groomed victim before abuse
WANTED IN KING COUNTY --
Juan Madera-Gonzalez is charged with raping and molesting a teen girl detectives say he groomed for years, the started the abuse when she was 14 years old.

A photo shows Madera-Gonzalez smiling as he makes pizza at a downtown Seattle restaurant where he recently worked.

He hasn't been since the victim came forward earlier this year about the barrage of alleged abuse. "He's a guy that knows that he's wanted and he's purposely trying to hide from the police," said King County Sgt. Ryan Abbott. "We've got an idea that he's lived in the Seattle area and detectives have checked his addresses, been unable to locate him. We've got some pretty good information that he rides public transit quite a bit. He's a big guy. He's about 300 pounds, so we're hoping that somebody has seen him around riding public transit, maybe on the train, or maybe on buses in the Seattle area and recognizes him and calls in and lets us know where he's at."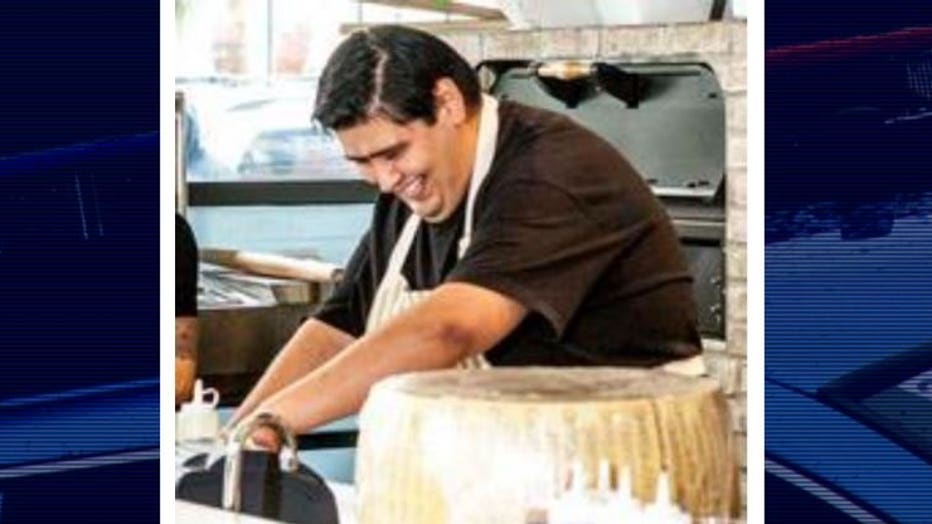 Detectives say Madera-Gonzalez was recently spotted near the Mount Baker Light Rail station on Rainier Ave. S. -- the same area where he used to live.

Detectives think he could be couch-surfing around the Seattle area.

He's got a $75,000 warrant for his arrest.

He's 27 years old and 5'11"

Crime Stoppers is offering a cash reward of up to $1,000 if you can help catch him.

Use the P3 Tips App on your smart phone to submit the information, or call the hot line at 1-800-222-TIPS. It's always anonymous.