Jerry Denson: Convicted felon wanted for crash that killed mother is one of U.S. Marshals' top fugitives
WANTED BY WASHINGTON STATE PATROL --
Booze and marijuana – it's a deadly combination when you get behind the wheel -- just ask one grieving mother after her daughter was killed riding in the car with a driver accused of being impaired.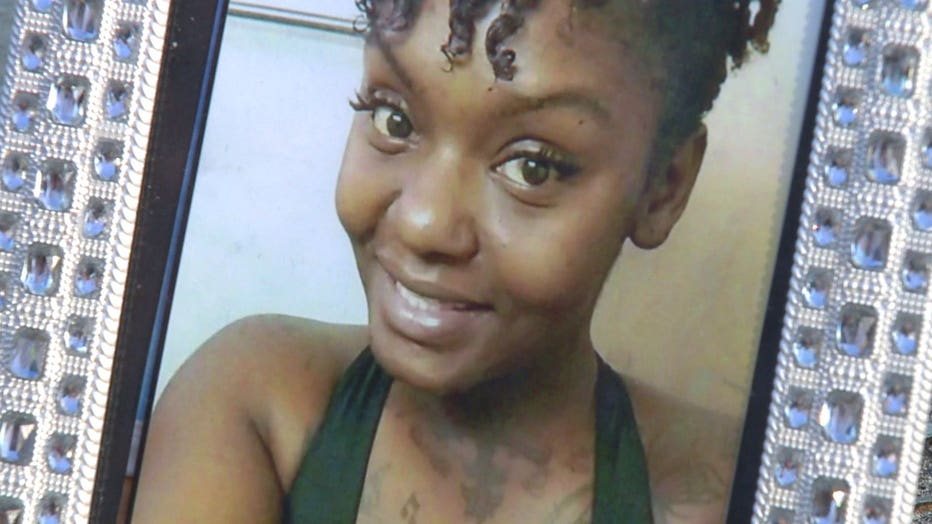 Deadly car crash victim, Joy Brannon


"It was my baby girl and I miss her dearly and I`m just asking, if you all can just help find justice for the family," pleaded Joy Brannon's mother, Twalla Fields.

Troopers are asking for your help to find the driver, Jerry Denson, after prosecutors charged him with vehicular homicide and reckless endangerment.

He's one of the U.S. Marshals led Pacific Northwest Violent Offender Task Force Top Ten Most Wanted.

The crumpled remains of the car troopers say Denson was driving sits impounded in an evidence lot of the Washington State Patrol. "About 11pm on St. Patrick`s Day of last year, March 17th, this vehicle that`s behind me was traveling southbound I-5, in the area of State Route 516," said Trooper Rick Johnson.

Brannon, 28, was riding in the back seat after troopers say Denson and two friends picked her up from the hair salon where she worked. "It was dark, of course, and raining heavily and from what we understand the vehicle was traveling at a high rate," said Trooper Johnson. Troopers say Denson lost control, hit a guard rail, then another vehicle before flipping onto its roof. Joy was thrown from the back seat into the north bound lanes, "At which time she was struck a couple times by vehicles that, obviously, had no time to react, nor could they really even see what was really going on," Trooper Johnson explained.




For Joy's mom and her sister, learning about the crash was one of the worst days of their lives. "It`s heartbreaking. It`s a hole that can never be filled," said Twalla. "I just remember I broke down when my dad told me that early morning," said Joy's sister, Ebony.

Joy had a five year old son. "Every day when I see that child I have to go to another room and cry for him, because he don`t know. All he knows is that his mommy`s not here," said Twalla.

Now, Joy's family is on a mission to get justice.

Troopers say blood tests showed Denson had been drinking and using marijuana.

"I would just like to tell Jerry Denson, right is right, wrong is wrong, what my grandmother used to say," said Ebony. "I`m not saying he went out to kill her, but we have to take ownership of our responsibilities and you have to be a man."

Nobody knows if Denson is even still around, or if he took off out of state, but troopers are hoping somebody can give them the clues to find him, or that he does the right thing. "Turn yourself in," Trooper Johnson tells Denson. "We will find you. It`s only a matter of time. Turn yourself in and let the court system run it`s process."

Denson is 28 years old and he is a convicted felon with a criminal history that includes assault and harassment.

If you can tell troopers where to find him, Crime Stoppers will pay you a $1,000 cash reward.

Call the hot line at 1-800-222-TIPS(8477), or use the P3 Tips App on your smart phone.