Issaquah police need name of suspect who used victim's identity to charge thousands to phone account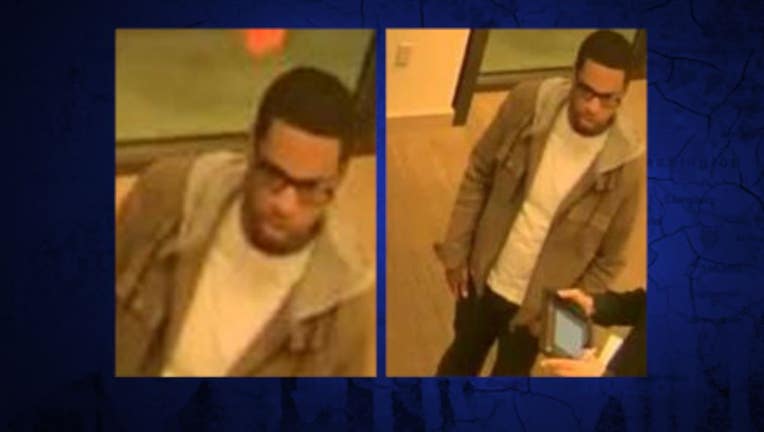 WANTED IN ISSAQUAH -- Issaquah police need the name of a crook who used a Bellevue real estate agent's identity to charge thousands to his cell phone store account. Here's the suspect walking into the Verizon Wireless store on Northwest Gilman Boulevard.
He's well-dressed and wearing glasses. He waits his turn to talk to the salesman, even politely shakes his hand -- then gets down to business using a fake ID. "How he got a driver's license with his photo on it with my name on it, I have no idea," fraud victim Brian Golik said. "So, there's contacts or there's someone else behind the scenes supplying these things and making it easy for these people to do it, and they know the program, it's very simple, all you need is a driver's license and a phone number and they can go in and charge up what they need to do. "I'd like to basically hope they capture the guy and find out who's doing this and that's why I'm spending the time and energy. I'm the kind of person who, if someone's doing something they shouldn't be, I'm willing to spend the time and energy to make sure these individuals are caught." With this good of a look at this guy, somebody has to know his name. The store salesman told detectives he was covered in tattoos. If you recognize him, call an anonymous tip into: CRIME STOPPERS: 1-800-222-TIPS You must call the Crime Stoppers hotline with your tip to be eligible to receive a cash reward for information leading to a fugitive's arrest. CLICK HERE for information on how to TEXT A TIP to Crime Stoppers.