Help Seattle police identify armed man accused of robbing woman at gunpoint, stopping off for gas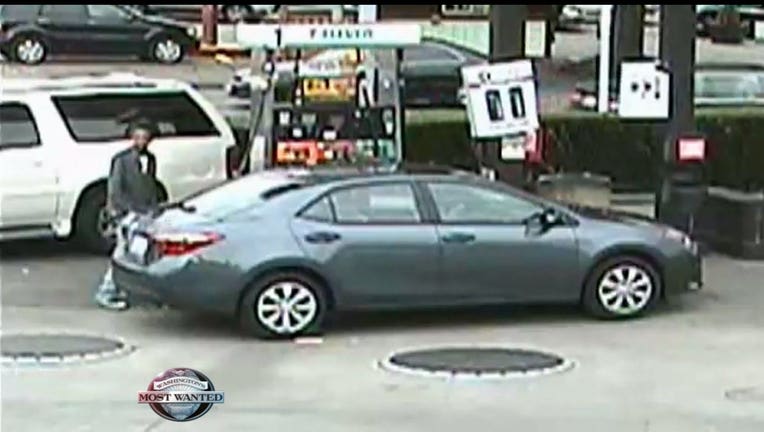 WANTED IN SEATTLE -- A woman was robbed at gunpoint moments after getting off the bus. It happened as she was walking along Renton Avenue South in Seattle's Beacon Hill neighborhood. Detectives say the suspect seen in the surveillance photo above stole her wallet, credit cards, cell phone and iPod. Fortunately, detectives say he used one of those credit cards and was caught on surveillance video.
"Within about a 30 minute span this same vehicle shows up at a 7-Eleven store and you'll see it pretty clear," says Retired Detective Myrle Carner of Crime Stoppers of Puget Sound. "He's looking around. He parks his vehicle. He gets out and you watch him. He's somewhat nervous. He's watching but he's using the victim's American Express card as he's getting gas here." Carner continues: "Obviously this guy's not worried necessarily about being identified. He didn't wear a mask. He didn't wear a disguise. The only thing he has is a handgun." Detectives say he's 18 to 20 years old, about 5 feet 8 inches tall and weighs 150 pounds. The car he was driving is a greenish-blue Toyota Corolla  4-door. If you recognize the suspect, call an anonymous tip into: CRIME STOPPERS: 1-800-222-TIPS You must call the Crime Stoppers hotline with your tip to be eligible to receive a cash reward for information leading to a fugitive's arrest. Click here for information on how to text a tip to Crime Stoppers.