Help Seattle police find SUV stolen while family watches New Year's Eve fireworks show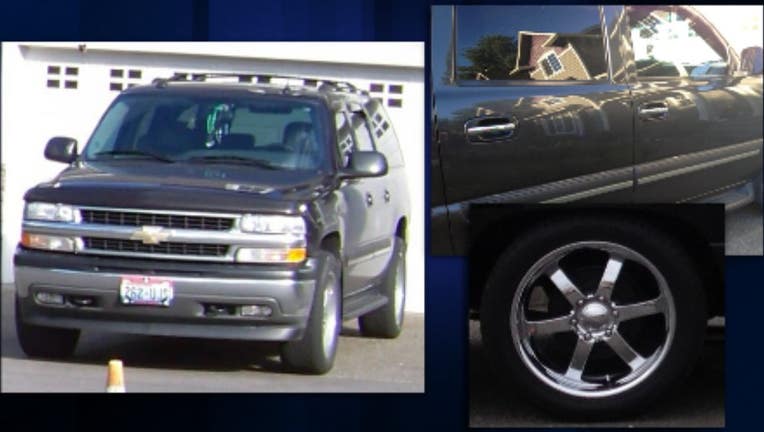 SEATTLE -- On New Year's Eve, Lisa Stone and her family returned from the fireworks at the Space Needle to find her 2005 Chevy Suburban stolen right out of the First Avenue North Garage. She's desperate to get it back and hopes you can help. The Suburban has many identifying characteristics:
If you spot the SUV, or know where it can be found, call an anonymous tip into: CRIME STOPPERS: 1-800-222-TIPS You must call the Crime Stoppers hotline with your tip to be eligible to receive a cash reward for information leading to a fugitive's arrest. CLICK HERE for information on how to TEXT A TIP to Crime Stoppers.