Help police identify accused armed robbers who used stolen gift cards at coffee shop (PHOTOS)


RENTON -- Renton police are searching for at least three suspects accused of using Starbucks gift cards taken during an armed robbery at the Hilton Gardens Hotel at 1801 East Valley Road.

Investigators say the cards were in a small lock box that was stolen.

The next day, these men were caught on surveillance camera using the cards at a Starbucks inside a Safeway store.

Detectives say they spoke a foreign language to each other during the robbery and could be East African.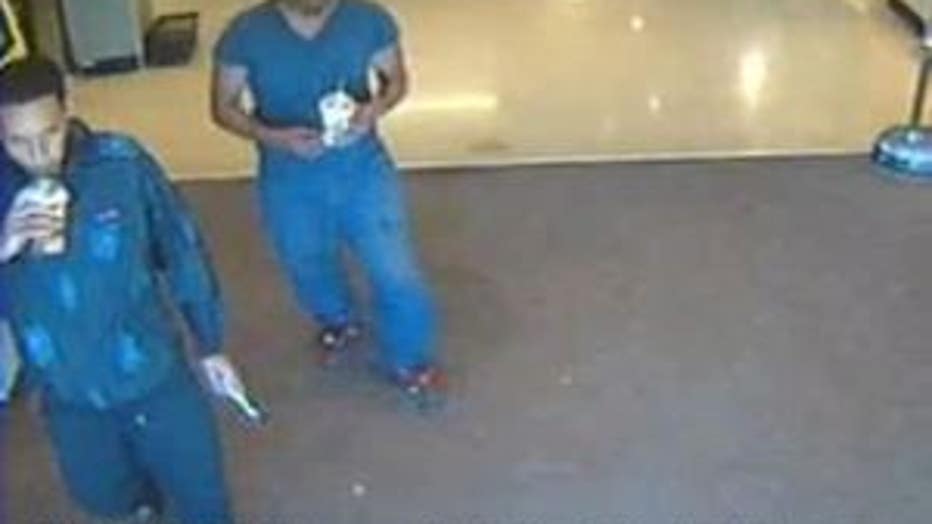 A robbery witness said two of them looked very similar so they could be brothers.

If you know any of their names, Crime Stoppers will pay you up to $1,000 for the information. Call 1-800-222-TIPS (8477) anonymously.