Help ID violent purse-snatching perp
WANTED IN MOUNTLAKE TERRACE --
Hold your purse tight if you see this suspect coming.

He's accused of violently snatching a woman's handbag outside the AM/PM mini-mart in Mountlake Terrace. "You're going to see this black, young male subject with a pretty distinctive shirt entering the store and leaving the store," said Mountlake Terrace Det. Sgt. Pat Lowe. "This gentleman was kind of lurking around the AM/PM when a female was purchasing gas, walking back to her car with her purse in her hands. This gentleman who we're looking for saw the opportunity and ran up and grabbed the purse out of the hands of this victim, got into a little bit of a Tug-O-War and then he fled the area."




Detectives say he got into a white sedan -- possibly a Nissan. Instead of a license plate, detectives say it had a paper car dealer ad that said 'Prize#1,' or '1Price.'

The suspect's colorful shirt says 'Polo' on the chest and has RLPC67 going down the left sleeve.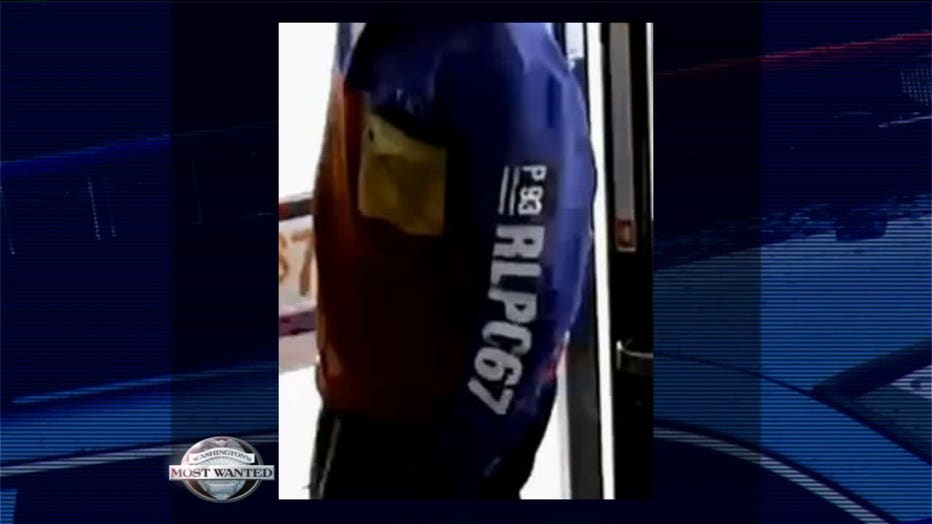 If you know his name, use the P3 Tips App to submit the information through your phone, or call the hot line at 1-800-222-TIPS (8477). It's always anonymous and you'll get a cash reward up to $1,000 if your tip helps lead to his arrest.