Greek row robbers: Help ID three street thugs who attacked and robbed UW student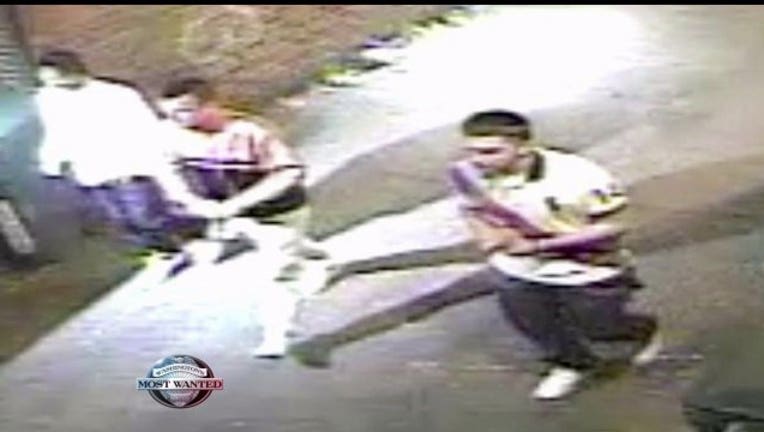 SEATTLE -- Police need your help identifying the three suspects who jumped a student on the University of Washington campus, kicked him and tried to rob him. The attack could have ended much worse if not for a hero witness who jumped into help. A witness captured video after hearing the commotion outside their window on northeast 47th street in Seattle's U-District. The video shows three suspects trying to rip away a young man's backpack. A man who we call Joe heard the victim cry out and these two white guys and a black man struggling with the victim. "I'm not going to let somebody just do that to another person. I will never let that happen," he said. "As soon as he started screaming 'help me, help me,' I knew something was wrong." So Joe took off running right at the suspects. Then they bolted and turned on him. "The bigger white dude, he kept yelling at me to 'walk away, walk away,' and I was looking at him 'cause he was the closest to me, and I'd already checked their hands and everything -- to make sure they didn't have any weapons or anything like that."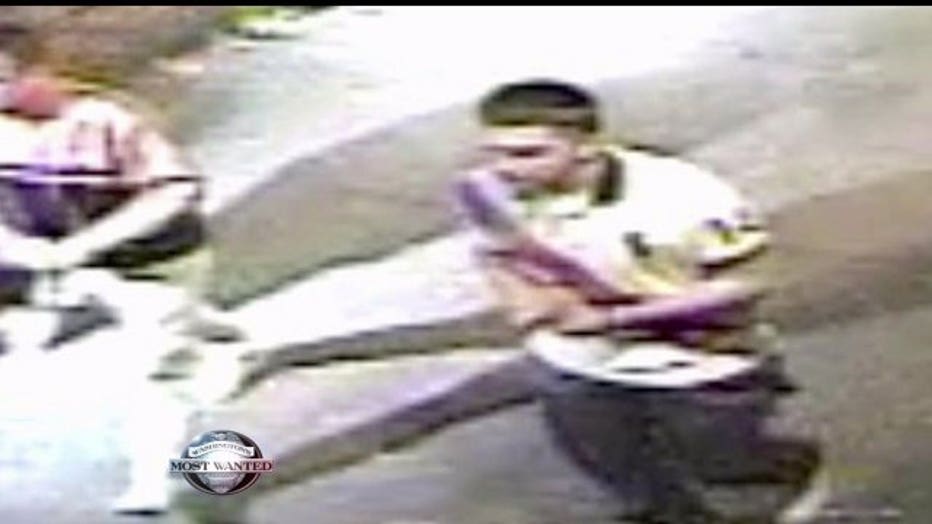 When one of the suspects lunged at Joe, he turned to face him and that's when he says the bigger guy hit him in the face. "As soon as that happened, that's when I realized, 'OK, it's 3 on 1, it's probably time to leave," Joe said. When Joe got back to the victim, he was relieved to see the young man was OK. "He just said 'Thank you. Thank you so much.' You know, and I was like, 'are you OK?' He said, 'yeah I'm fine.'"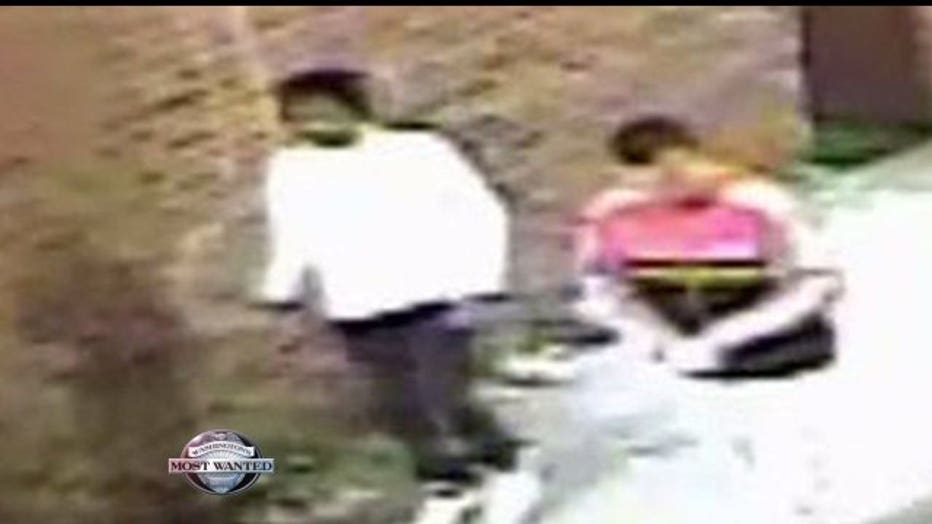 Now Seattle detectives are hoping that someone recognizes the suspects. They've got several surveillance images that show what they look like. The first guy is wearing a white soccer style shirt with a diagonal stripe across the chest and a number '14' on the back. He had a European or Russian accent. The second suspect was wearing a red and black jacket and the third had shoulder length dreadlock style hair and was wearing a white t-shirt and jeans. "We're fortunate in this case that the victim didn't fall, crack his head," said Ret. Det. Myrle Carner. "This could have been a very serious assault case. As it is, it is an attempted robbery, but these guys probably do it again, we need to get them off the street." As for why he jumped in to help the victim, Joe says he did some bad things when he was younger and wanted to make up for it. "I just hope people see that there are people out there trying to help somebody in need, because there's too many people that just turn away and walk away, and that just makes me sick because if everybody just pulled together and when situations like that happened, and helped, there'd be a lot less crime," he said.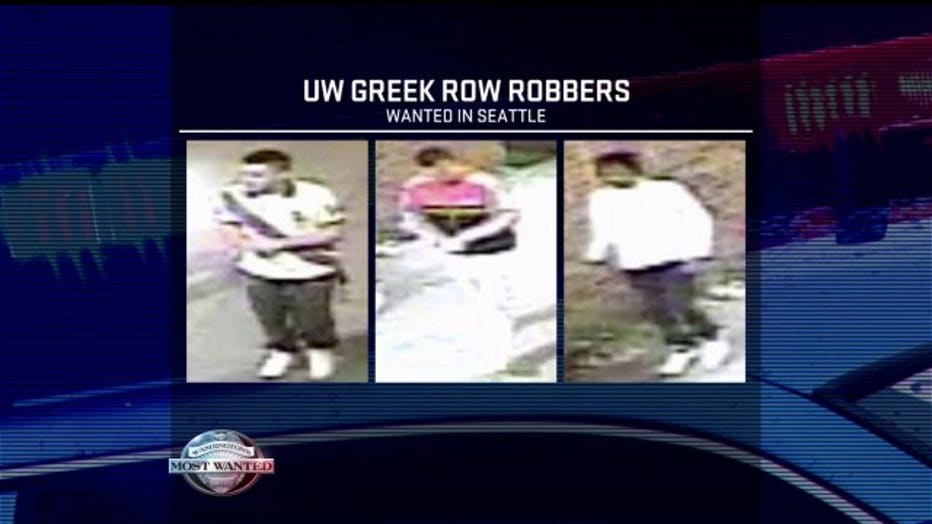 Maybe it's the first suspect's soccer-style shirt you recognize. It's white with a diagonal stripe across the chest and the number '14' on the back. This is the guy who had a European or Russian accent. The second suspect was wearing a red and black jacket. The third had shoulder length dreadlock-style hair and was wearing a white t-shirt and jeans. If you can tell seattle detectives anything that can help identify these three suspects, call an anonymous tip into: CRIME STOPPERS: 1-800-222-TIPS You must call the Crime Stoppers hotline with your tip to be eligible to receive a cash reward for information leading to a fugitive's arrest. CLICK HERE for information on how to TEXT A TIP to Crime Stoppers