Frightening knife-wielding robber: Surveillance video shows two terrorizing hits, clerk locking herself in safe room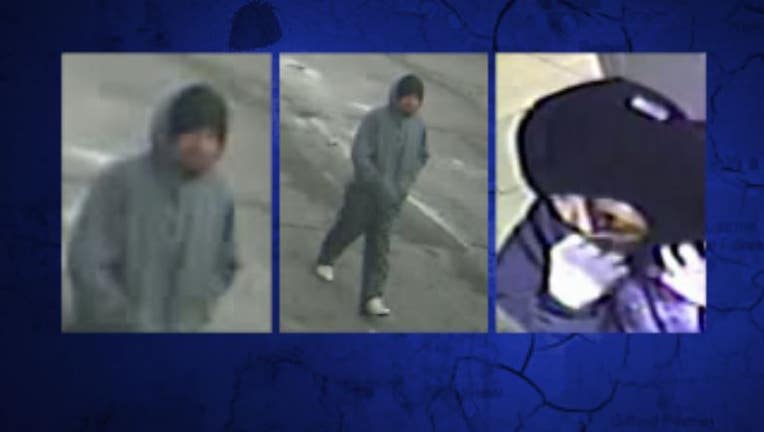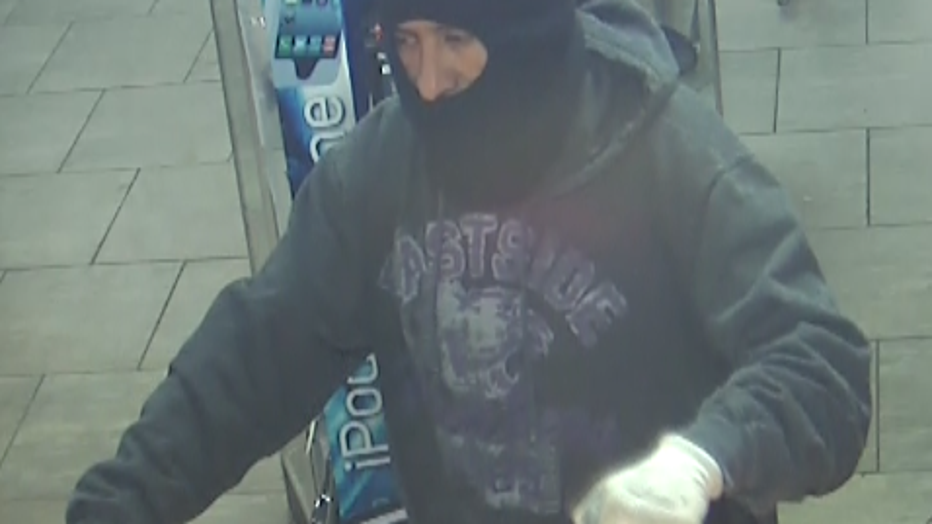 WANTED IN WAPATO -- Surveillance cameras captured a frightened check-cashing clerk who locked herself in a safe room as a robber armed with a huge hunting knife struck. The woman was already inside the room when the crook quickly came into 'Flores Laundry and Checking' in Wapato on Monday. Watch the video as he leaps over the counter and heads right for the till. We freeze it and zoom-in on the knife so you can see just how big and dangerous it is. After snatching the money he takes off -- luckily leaving the clerk alone. Wapato detectives think this is the same guy, with the same knife, who struck in early December while that same poor clerk was working.
Surveillance video also shows that hit as he demands the money from her and quickly takes off once she handed him the cash. He covered his face for for both heists, but on Monday – he pulled down the mask he was wearing right before leaving the building -- hopefully a big mistake that will help someone identify him. Detectives say the photos below show his face from outside the business after the December hit, call an anonymous tip into: CRIME STOPPERS: 1-800-222-TIPS You must call the Crime Stoppers hotline with your tip to be eligible to receive a cash reward for information leading to a fugitive's arrest. CLICK HERE for information on how to TEXT A TIP to Crime Stoppers.