David Monroe: Rock-hurling rampage fugitive has wicked arm -- and serious anger issues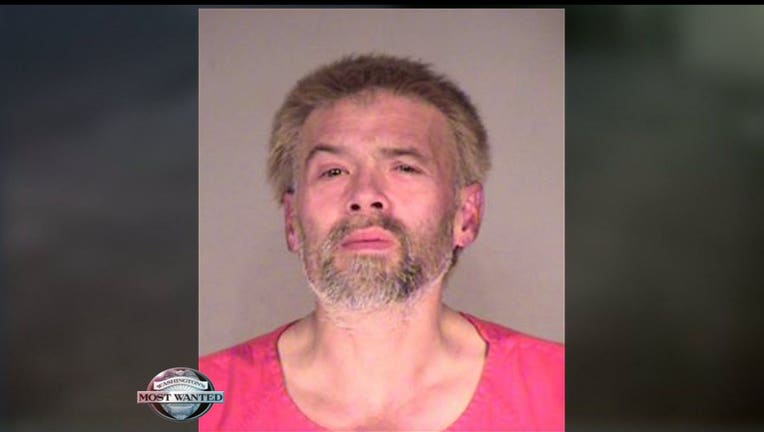 WANTED IN SEATTLE -- Something's just not right with fugitive, David Monroe, who's wanted in Seattle for what detectives say is the latest of his long history of rock-throwing rampages. Take a look at the video as he hurls rocks at the Evergreen Power Systems building on E. Marginal Way South – breaking window after window.
Detectives say they are very familiar with Monroe. They say he attacked the same place three times within days, and has a long history of hurling rocks at other random businesses for no reason -- causing thousands of dollars' worth of damage. "This guy carries a lot of rocks," says Ret. Det. Myrle Carner With Crime Stoppers of Puget Sound. "He carries them on his person, and if he doesn't have enough rocks he'll just find them in the flower beds, in the street, or wherever he can. There seems to be plenty of rocks for this guy to use." The video shows that after gathering up his arsenal of rocks from around the train tracks next to the building, Monroe immediately starts chucking them. You can tell how angry he is too by just how hard he's throwing them. This is a guy detectives say has a dangerous past. "He has six felony convictions. This is a guy who causes havoc in our city. Let's get him off the street. He doesn't belong out there doing these types of things." If you know where he is, call an anonymous tip into: CRIME STOPPERS: 1-800-222-TIPS You must call the Crime Stoppers hotline with your tip to be eligible to receive a cash reward for information leading to a fugitive's arrest. Click here for information on how to text a tip to Crime Stoppers.