Credit card crooks: Can you help identify credit-card theft suspect or his associates?
KIRKLAND — A Kirkland Fire Department battalion Chief who discovered his credit card had been cloned believes he's a victim of the massive security breach at Target.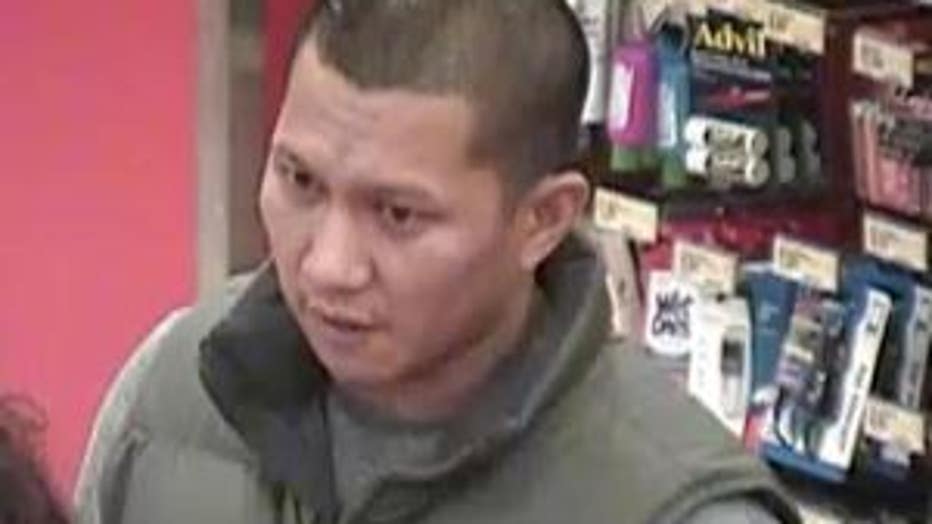 Police say this man used Larry Peabody's credit card at a Target store in Woodinville on Jan. 3.
Chief Larry Peabody at Fire Station 26 says, "Frankly, my wife and I felt victimized that somebody would take our good credit and use it to serve themselves." The chief figures he was one of the 40 million people hit over the holidays when they shopped at Target.  He purchased items at the store in Portland on Nov. 27, 2013. Kirkland detectives say Peabody's credit card number was used by an Asian man seen on surveillance video shopping in the Target store in Woodinville on Jan. 3.  He was with an Asian woman, and the two drove off in a dark blue BMW 5-series sedan.  The two returned to the store on Jan. 17 and used a different victim's card number. King County sheriff's Sgt. Cindi West says, "In this case, our victim learned that her credit card had been compromised when her bank called her and told her that her card had been used at target in Woodinville for a number of purchases." The same man shopped at the store with the victim's card the next day but was with an Asian man wearing a VAN'S brand hat.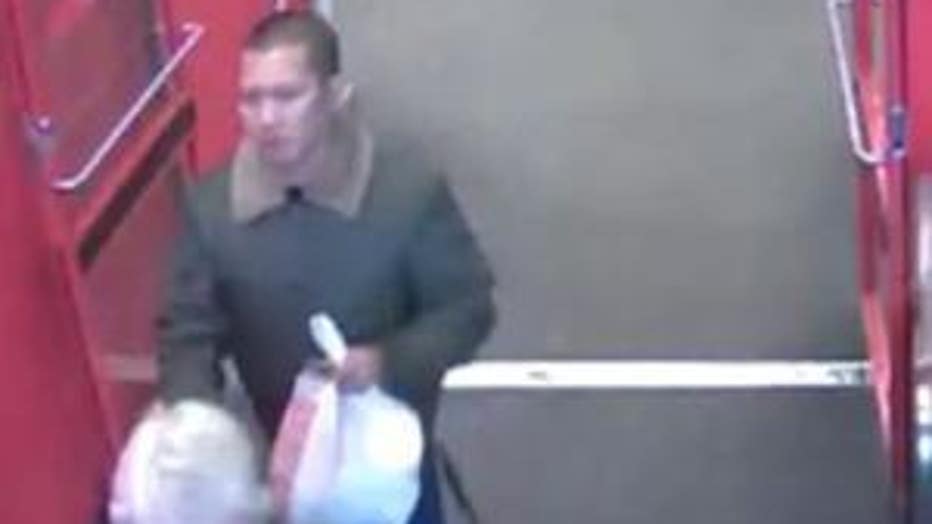 The same man exiting the store.
West says, "The store security officer recognized these individuals from a previous similar type of crime, he followed them out to their vehicle on the day of the crime and was able to obtain their license plate number." Detectives aren't releasing the plate number but say the two men drove away in a BMW X-5. West cautions you to never let your card out of your sight. "You might go into a restaurant, you use your credit card, you hand it to the waitress, who goes and swipes the card and hands it back. Just that short amount of time that they are gone, they can actually swipe the card on a skimming machine, obtain that information and place that information on a dummy card to go and purchase items." Peabody says the thieves tried to use his card number in Texas, Ohio and Pennsylvania so he believes the numbers were stolen and sold to other criminals. He is hoping someone will call Crime Stoppers at 1-800-222-tips and identify the main suspect and the two people with him adding, "What if I turn the table on you? Is that what you want? You want somebody using your money?"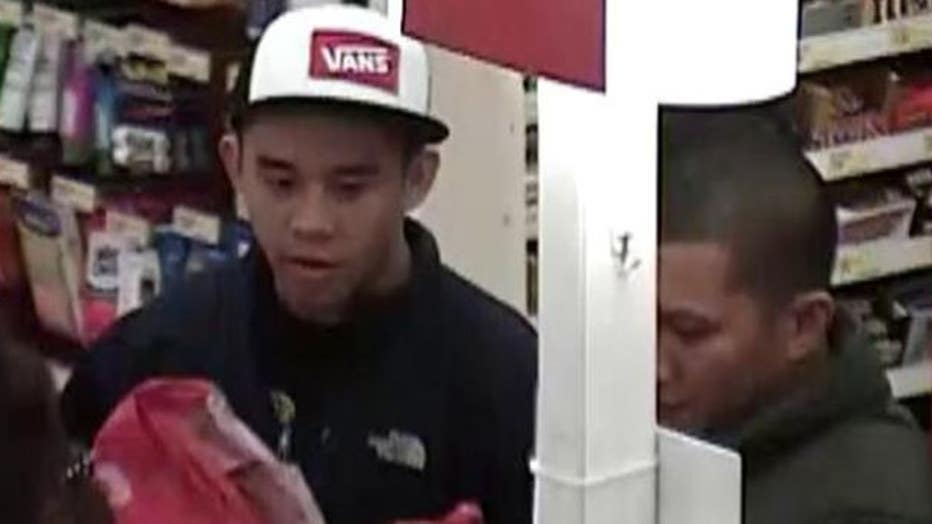 A look at an associate who accompanied the suspect into the story another day.
The female suspect exiting the store.