Couple carrying suitcases caught car prowling; wanted for questioning in burglary where guns were stolen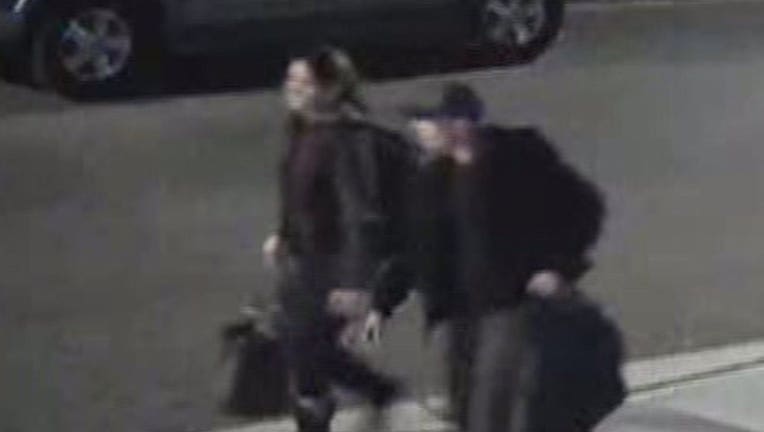 RENTON -- Recognize this couple with the bags walking along a sidewalk in Renton? They look like they're coming home from a trip, but police think they're casing the neighborhood. Detectives want to question them about a burglary in the Renton Highlands where multiple guns and tools were stolen from a home. Case in point – the video shows the woman walk up to a vehicle and try the door handle before strolling away.
If you can tell Renton police who they are or have any information to help identify them, call an anonymous tip into: CRIME STOPPERS: 1-800-222-TIPS You must call the Crime Stoppers hotline with your tip to be eligible to receive a cash reward for information leading to a fugitive's arrest. CLICK HERE for information on how to TEXT A TIP to Crime Stoppers.