Construction site crooks: Help ID suspects – one who walks with crutches – accused of stealing $20,000 worth of tools from job site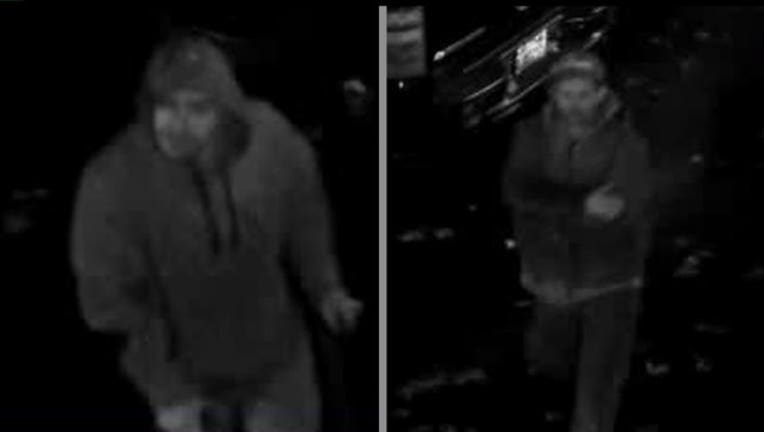 Crooks case a construction site one then, then hit it hard the next day. Surveillance video shows a Chevy Suburban drive right up to the site in Issaquah last Sunday morning. The driver stays in the car, but the second suspect has already been out scouting the place. He spends a couple of minutes loading up the Suburban with tools, drills and saws. Detectives say the second suspect was driving a stolen truck they found abandoned at a different burglary scene the next day, so this is not the only place these guys hit. In all, detectives say the crooks stole $20,000 worth of tools from the construction site. "Most of the companies here are small/medium-sized and it comes right out of profit. In fact, some of the stuff was personal tools," said Site Manager Steve Frase. "A lot of these guys take years to build up their tool inventory, and a lot of it was personal stuff, and it just makes you mad."
The driver is seen in surveillance video the night before using crutches to help him walk -- a big clue that could help you identify this suspect. A few of the stolen tools were recovered in the stolen Dodge, but the rest are still missing. If you know who they are, or maybe know someone who came into a bunch of tools last weekend, call an anonymous tip into: CRIME STOPPERS: 1-800-222-TIPS You must call the Crime Stoppers hotline with your tip to be eligible to receive a cash reward for information leading to a fugitive's arrest. Click here for information on how to text a tip to Crime Stoppers.