Church burglar: What he stole wasn't worth much, but took away elderly man's mobility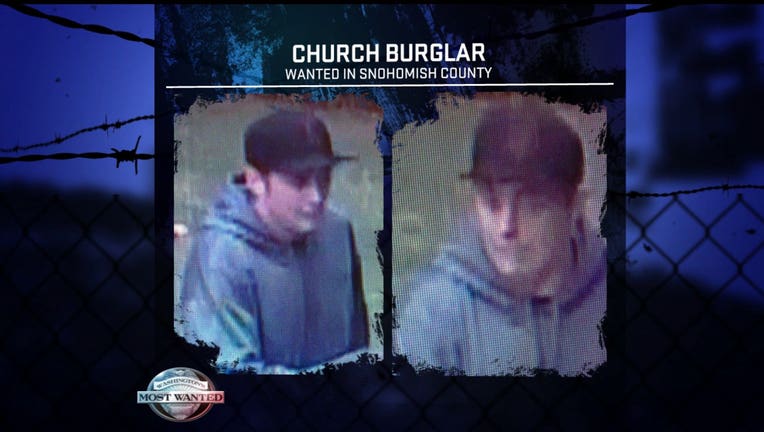 WANTED IN SNOHOMISH COUNTY -- What a thief stole from a church in Granite Falls wasn't worth  much. But he was actually stealing an elderly man's mobility. He didn't realize the whole crime was caught on surveillance cameras. He casually strolls past the front of the church. After checking the front door, which was locked, he looks around to see if anyone's watching. Then he sneaks into the shed. He steals a gas can, and the gas tank off an old lawn mower, which an older church member used as a scooter to get around the church.
Members of the congregation are disgusted. "Just kind of dumbfounded, it's like why?" said church member David Middleton. "Because he didn't get away with that much. I mean, we're here to help anybody!" The Lutheran Chapel Church used to lock the shed. But he said then thieves would just rip the doors off. They've already stolen the church's riding lawnmower. So, take another good look at this church burglar. Police think he lives in the Granite Falls area. If you recognize him, call an anonymous tip into: CRIME STOPPERS: 1-800-222-TIPS You must call the Crime Stoppers hotline with your tip to be eligible to receive a cash reward for information leading to a fugitive's arrest. Click here for information on how to text a tip to Crime Stoppers.