Celebrities, musicians sought for fundraiser to help new program fight sex trafficking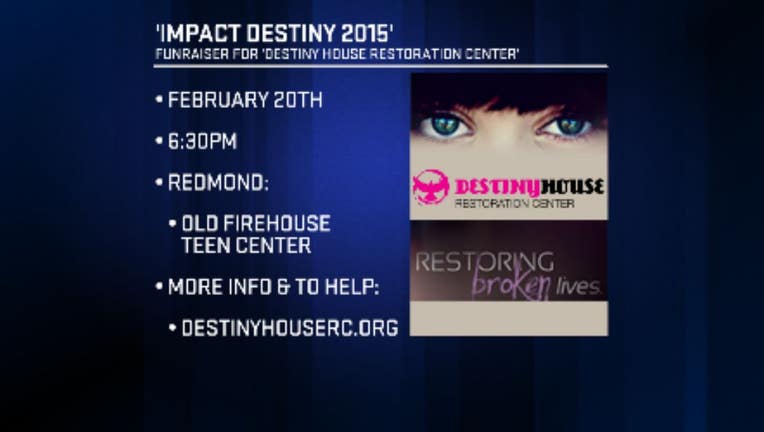 REDMOND -- Washington is leading the nation in efforts to fight sex trafficking and now one non-profit has developed the first program of it's time to help victims heal and become self-sufficient. Lisa Mitts is a singersongwriter driving the efforts to open "Destiny House Restoration Center." Her vision is to provide a safe home environment where survivors can participate in a treatment program. It's called H.E.A.R.T.S which stands for Healing, Education and Restoration Treatment for Survivors. They can't open "Destiny House Restoration Center"until they raise enough money, so they're holding a fundraiser next month and need help.
"That spirit of championing the underdog is really what this is about," says Mitts. "These girls are the forgotten ones and we need a VIP to come to make a stand for restoration and healing and also to be able to help us raise the funds. We'd love to be able to have pictures taken with a VIP for people who give large amounts of money. We'd love to have signed footballs and jerseys and things like that and we'd love to sell the event out." The fundraiser is Friday, February 20th at the Old Firehouse Teen Center in Redmond. There will be a ton of musical guests including Lisa. For more information or if you know a Seahawk or other big name celebrity willing to help, go to destinyhouserc.org.