Cash reward offered if you can identify 'Cold Feet Bank Crook'


WANTED IN SEATTLE --  A bank robber gets cold feet and takes off without the cash. Money or not this guy's still wanted in Seattle for trying to rob the downtown Washington Federal on Pike St.

"He approaches and he has a note in his hand, it's a bank robbery note," said Ret. Det. Myrle Carner. "He proceeds to hand it to the clerk on duty. She reads it and there's an underlying part of it that says, 'This is not a joke.'"

That's when detectives say an alert manager helped foil this "Cold Feet Bank Crook's" plan noticing the guy looked suspicious when he walked in and walking up to him at the teller's counter for some calculated customer service:

"Says, 'Hey! How's it going?' He turns and he gets very nervous. He doesn't know what to do, but he grabs the note and he said something like, 'Fine!' and then he just proceeds to walk out the door and a lot of people say, 'That's not really a bank robbery?' Yes, it is! Once you supply a demand note to a teller and they read it like that, it's a bank robbery, so this is a felony. We don't know who this guy is. Obviously, he's around downtown. Chances are he's going to try it again because he didn't get money in this case, but it's still a bank robbery."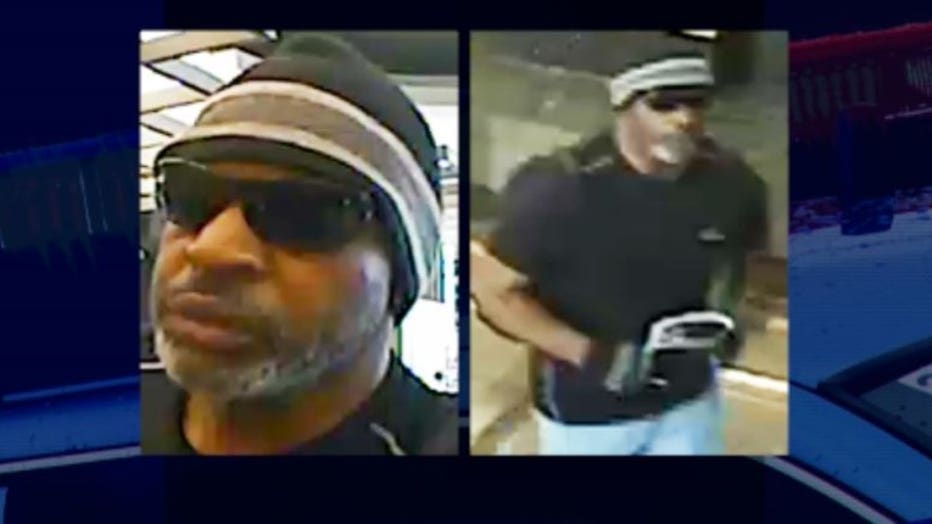 Detectives think he's around 5' 8" tall and 190 pounds, with a muscular build, a gray and black beard and wearing that black beanie with a gray stripe and a black "Spalding" t-shirt.

Telling Seattle police his name comes with a big payout.

"Any bank robbery case that we advertise pays you a flat $1,000, the same as a homicide," said Carner. "If you know who this guy is and it leads to his arrest and charge, you're going to get $1,000 and somebody knows watching this. This guy stands out. You look at his hat, his facial features. Somebody knows who this guy is."

So if you know who the "Cold Feet Bank Crook" is, use the P3 tips app to anonymously submit your information to Crime Stoppers, or call the hotline at 1-800-222-8477.