Car wheel crook: Thief targets auto parts store in Milton, steals wheels and tires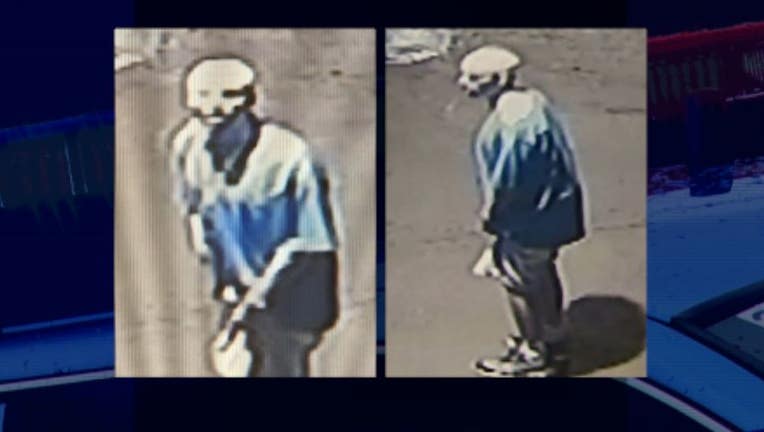 WANTED IN MILTON -- Milton Police are hoping you can identify the suspect on surveillance video stealing wheels and tires from a vehicle at Federal Way Automotive and Radiator in Milton. Ron Buckholz came into work and found his customer's vehicle had been jacked up. The suspect was seen on camera stealing them. "He actually came over to one of the cameras and stood there for a bit, looked right up in the camera. He seemed to not have any concern with what was going on. It almost looked like he was sticking his tongue out at us, kind of taunting," said Buckholz. The tires and wheels were practically new and worth close to $1,500. The suspect was driving an SUV.
"It`s disappointing to come in first thing in the morning and be at a loss. We try to treat our customers good and we try to run a good business. It`s just too bad these people got to make it a rough day for us," said Buckholz. He's hoping someone can identify the suspect so no other businesses get hit. If you know who the man is, call Crime Stoppers at 1-800-222-8477. There is a cash reward of up to $1,000 for the information.