CAPTURED: Yelm robbery suspect pleads not guilty after WMW viewer tips lead to his arrest in Tacoma



UPDATE -- Joon Han entered a plea of not guilty in Thurston County Superior Court today a charge of Robbery in the Second Degree.

Tacoma Police arrested the 32-year-old on June 22nd and transferred him to the custody of Yelm Police.   According to probable cause documents, he told officers he didn't mean to "take the ladies phone and he was going to bring it back but police had arrived on the scene and he was scared".

He also talked about seeing himself on Washington's Most Wanted and commented when the officer drove him past the Shell station at 608 Yelm Ave W that, "This is where it happened and he couldn't believe he was so stupid".

Han is free on bail. His trial is set for September 30, 2019.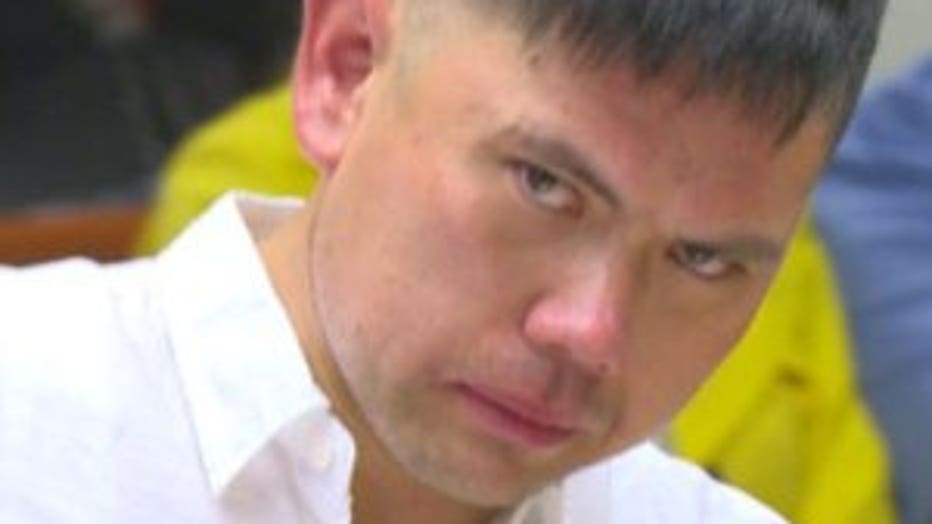 CAPTURED -- Thurston County prosecutors have charged Joon Han with Robbery in the Second Degree after he was identified by anonymous Washington's Most Wanted viewer tips to Crime Stoppers of the South Sound.   Han was arrested at an apartment complex in Tacoma last Saturday.


"We very much appreciate Washington's Most Wanted in putting this on the TV to get the information out. We had several tips come in through Crime Stoppers through Pierce County, King County and through South Sound that led us to Mr. Han and so we were able to get him into custody," said Yelm PD Det. Bill DeVore.


The 32-year-old is accused of stealing a store clerk's phone at the Park Place Shell station in Yelm on May 26th when she tried to call 911 after he paid with a counterfeit $100 bill.   The victim was not injured.  

Han initially refused to speak with police about the incident  but later agreed to an interview.  "Said that he was apologetic for what he had done and became remorseful during that interview. He was worried about the female that he had interaction with because he was concerned that he had hurt her.   It's a big relief to know that somebody like him is behind bars and I do believe that after speaking with him that he understands that what he did was wrong,"  said Det. DeVore.

Han is Washington's Most Wanted Capture #1101 thanks to tips from our viewers.   He is scheduled to be formally arraigned in court on July 9, 2019.


WANTED IN YELM --
Yelm Police are asking for the public's help to identify this robbery suspect who may be from the Tacoma area.

Detectives say on Sunday, May 26th, he entered the Park Place Shell station and attempted to purchase $10 worth of fuel. He presented what turned out to be a counterfeit $100 bill. When confronted about the bill and advised law enforcement was being called, he became agitated and walked behind the counter and got into a physical confrontation. He took the clerk's cell phone and ran from the store.

"What he did was he changed the situation from a counterfeit situation to a Robbery 2," said Yelm Police Det. Bill DeVore. "I'd love to catch this guy. I think he needs to understand that what he did is wrong. That he needs to stop providing the $100 counterfeit bills to other people, because they're losing money. These businesses, which are family owned, are losing money and his reaction to it and what he did to the clerk is unnecessary and just something that needs to be dealt with."




If you know his name, use the P3 Tips App on your smart phone to submit the information to Crime Stoppers, or call the hot line at 1-800-222-TIPS(8477). It's anonymous and you'll get a cash reward of up to $1,000 if your tip helps lead to his arrest.