CAPTURED: WMW viewer tip to Crime Stoppers leads to arrest of Cody Chapin in Arlington


 

CAPTURED -  Snohomish County Sheriff's deputies arrested Cody Chapin in Arlington thanks to a WMW viewer tip to Crime Stoppers of Puget Sound!   He is WMW Capture #1024 thanks to tips from our viewers.

WANTED BY DOC IN SNOHOMISH COUNTY --
A grandmother in Granite Falls wakes up to an intruder looming at the foot of her bed. He's armed with a knife and demanding jewelry, money and gold -- the beginning to a night of terror at the hands of convicted felon, Cody Chapin.

The victim's two-year-old grandaughter was also in the home. Chapin lied that he'd tied her up. Her grandma believed him -- just like she believed Chapin was going to kill her right in front of her granddaughter -- either with the knife he showed, or the gun he threatened to have.

Chapin chased her down a hallway before leaving the house and getting caught by a K9 unit.

All Chapin got away with in the home invasion was $20 from the victim's purse and nine silver coins she had on a shelf.

He was convicted of first degree robbery and now he's breaking probation on it in Snohomish County.

Department of Corrections officers say he was working construction before he stopped checking in like he's ordered to do.

He's a known meth and heroin user whose also been busted for multiple thefts.

He's 28 years old, 5'7" and weighs 148 pounds.

He's got a tattoo across his stomach and stars inked on his upper chest.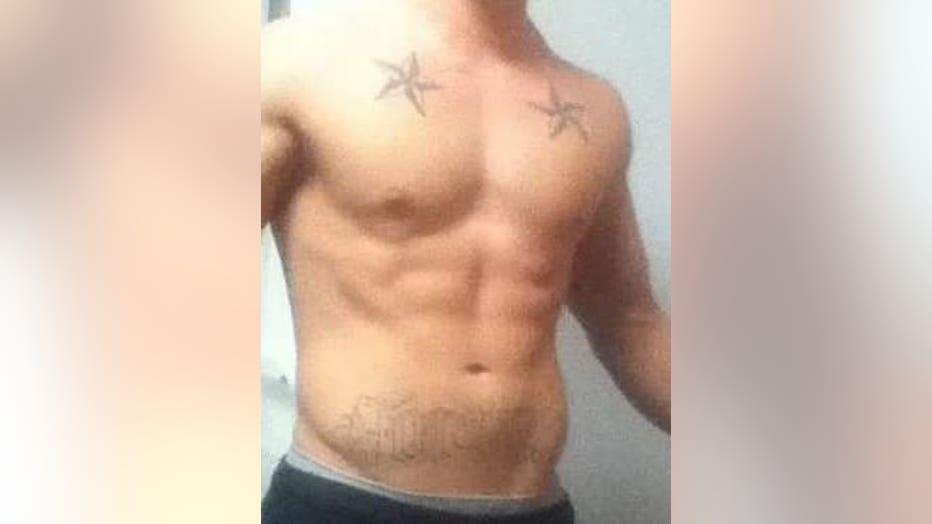 If you know where he's hiding, use the P3 Tips App on your smart phone to submit the information to Crime Stoppers, or call the hot line at 1-800-222-TIPS(8477). It's anonymous and you'll get a cash reward of up to $1,000 if your tip helps lead to his arrest.