CAPTURED: Western District of Washington Violent Offender Task Force Top Ten Most Wanted fugitive arrested in Las Vegas
FUGITIVE CAPTURED May 1, 2019 --
The U.S. Marshals led Western District of Washington Violent Offender Task Force says one of its Top 10 fugitives, Claude Henry, was arrested in Las Vegas on Wednesday.

FUGITIVE WANTED IN KING COUNTY February 3, 2019 --
The U.S. Marshals led Western District of Washington Violent Offender Task Force and King County Sheriff's deputies are asking for the public's help to find convicted felon, Claude Henry.

He is one of the task force's Top 10 fugitives to find and is described as 'reckless' and 'armed and dangerous.' "He's our top priority, because he's shown and demonstrated ability to inflict violence and cause mayhem on the community and our goal is to track him down and do what the community expects us to do and that's keep them safe," said Acting U.S. Marshal Jacob Green. "Our goal is simple. To work with our state and local partners, the King County Sheriff's Department to track down Claude. We will not stop. We never stop."

Henry has been charged with three counts of felony harassment for two separate incidents -- the most recent one in Auburn last October, when police say he got angry because a couple had mistakenly blocked his car in when they parked in a restaurant parking lot. "From about 15 feet away, he pointed a gun at the two victims in the car," said King County Sheriff's Sgt. Ryan Abbott. "They had no idea why. Turned out the suspect was trying to get out of the driveway that they were partially blocking and he was upset about that. They were freaked-out and thought this suspect was going to shoot them and kill them. He made a statement that, 'This is what happens to white people when you come on to this side of town' and then he pointed the gun directly at the chest of one of the two victims and they thought for sure that they were going to die."

That followed another case from last July when the Washington State Patrol says Henry pulled a gun on a guy on I-5 who made him mad. "A motorcycle rider stopped at a metered light and then an individual driving a Chrysler 300 blew through the light and passed the other vehicles and came into congested traffic on the freeway," said Trooper Rick Johnson. "The motorcycle, his light turned green, he was able to change lanes quicker and he came up beside the 300 and just shook his head. Then, the Chrysler 300 pulled up alongside of him on his left and aimed his hand like he had a gun and pointed that at the rider. The victim kind of let it go and he was continuing northbound and the Chrysler ended up to the right of him and the window was down on the Chrysler and he observed the driver holding a weapon, resting it on the window, so the window was down and pointed at him. He contacted us and a trooper got a statement from him and through the investigation he was able to determine who was driving that vehicle and Mr. Henry was charged with assault in the 2nd degree and Unlawful Possession of a Firearm."

Henry has convictions for Domestic Violence-Telephone Harassment, Illegal Drugs, Robbery 1st Degree, Theft 2nd Degree, two counts of Assault 4th Degree, Assault 3rd Degree, Attempted Robbery 2nd Degree Residential Burglary and Taking a Vehicle without Permission, DWLS and Theft.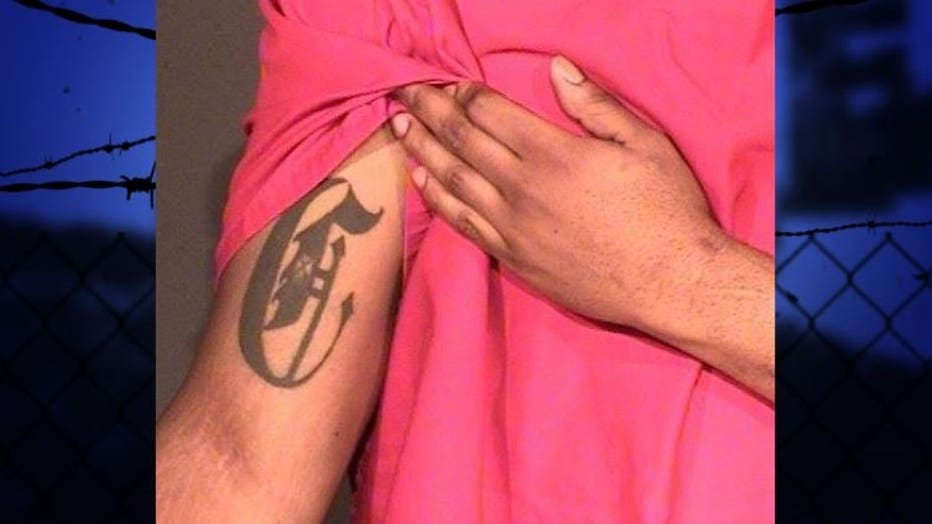 He has tattoos on both forearms bearing the letters 'C' on the right and 'K' on the left.

If you have any information on his whereabouts, call Crime Stoppers of Puget Sound at 1-800-222-TIPS (8477) or use the P3 Tips App on your smart phone.  You can also call the U.S. Marshals at (206) 370-8600 during business hours. On evenings and weekends, call (206) 370-8690.

It's anonymous and you'll get a cash reward of up to $1,000 if your tip leads to his arrest.