CAPTURED: Sharp-eyed Shelton Police officer spots fugitive Shawn Rietdorf after receiving anonymous tip


SHELTON, Wash -- Shelton Police arrested Shawn Rietdorf on Friday, September 20, 2019 after an officer on patrol received an anonymous tip that he had been seen in the Johns Prairie area of Shelton.  The tipster said that Rietdorf was with another man in a white Chrysler PT Cruiser.

Less than an hour later, the officer spotted the vehicle drive through the intersection of E Arcadia Ave and Olympic Highway S.   After performing a traffic stop on the car, the officer recognized Rietdorf as the driver.   According to the police report, Rietdorf identified himself initially as "Ken Weaber or Weaver".

When a second officer arrived as backup, the officer drew his handgun ordered Rietdorf to put his hands up.   Rietdorf started reaching for his right hip but complied when challenged again at gunpoint to put his hands up.


During a search, officers found baggies, hypodermic needles, tar heroin and suboxone in Rietdorf's wallet.  He was booked into the Mason County jail where he is being held on his numerous outstanding warrants in Thurston, Lewis and Mason counties as well as for new charges for possession of Heroin and Suboxone.

Rietdorf is WMW Capture #1121.


CHEHALIS, Wash. -- Shawn Cary Rietdorf has multiple warrants for his arrest in both Thurston and Lewis County.   He is charged in Thurston County with Residential Burglary, Theft in the 2nd Degree and Trafficking in Stolen Property in the First Degree.  The 50-year-old is wanted after he failed to show up for court.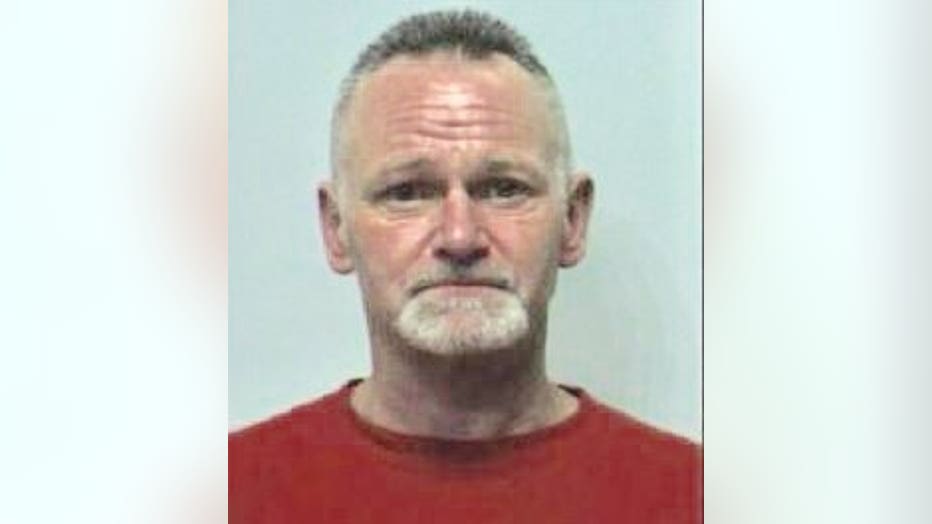 The charges stem from a case in Tumwater where police say Rietdorf admitted to his role in the burglary of a widow's home.  He told detectives he had done remodeling work for the widow who is the mother of a friend and knew she had jewelry in the house.  According to court documents, Rietdorf admitted to driving the getaway vehicle, dropping off a prison buddy named 'Donny' at the home, waiting for him and then and picking him up after he stole the victim's wedding ring and the ring that belonged to her late husband.  Rietdorf told detectives they also stole necklaces, bracelets, earrings and a gun.  Rietdorf says they split the jewelry 50/50 and then he pawned it over two days to purchase heroin.  He said the 'Donny' kept the gun.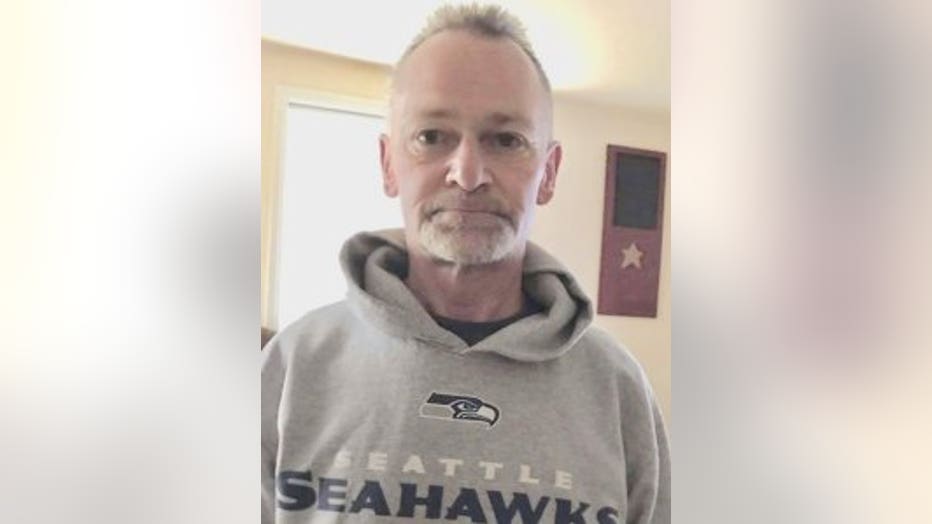 Rietdorf is also wanted in Lewis County for Theft in the 2nd Degree and two counts of Identity Theft in the 2nd Degree.  Centralia Police say he stole an I-Pad from a room at a motel where he'd worked as the maintenance man for only a few days. Deputies think he took the job just so he could get a key card to the rooms.

Lewis County Sheriff's detectives are also looking for Rietdorf after he is accused of using stolen credit card information to order food from burger and pizza places. "He would phone in and basically do carry-out orders. Originally, deputies were notified that the victim had some fraudulent charges to his credit card ---and then what became even more suspicious is in April of this year, there were additional transactions on the new card that was issued. So, the victims replaced their credit card, they had these new transactions and they start figuring out the suspect is believed to be the victim's sister's significant other and the original credit card was stolen and the second credit card, it looks like the information must have been copied off. He basically defrauds them once and then goes after them again, which ultimately led to his demise, as far as the criminal charges catching up with him," said Lewis County Special Services Chief Dusty Breen.

Rietdorf 6'0", 175 lbs and was last living in Napavine in Lewis County. However, he has been seen in Shelton in Mason County. That's where he told Tumwater police that he gets his drugs.


Call 911 if you spot him. If you can tell deputies where to find him, submit an anonymous tip to Crime Stoppers of the South Sound at 1-800-222-TIPS or use the P3 Tips App that you can download to your cell phone for free.