CAPTURED: Self-proclaimed 'Gangsta Disciple' Michael Coggins in custody


CAPTURED --  July 29, 2018

Michael Coggins was booked into the King County jail on Thursday, July 26th. He is being held without bail.  Seattle Police say officers were headed to a call when they spotted him coming out of a building after recognizing him from a law enforcement flyer. They stopped and took him into custody.  While he wasn't caught because of a Washington's Most Wanted viewer tip to Crime Stoppers, the King County Sheriff's Office appreciates all of the tips that were called in to try to help detectives locate him.

WANTED IN KING COUNTY --
An owl and playing cards on his neck. 'Irish Pride' inked across his throat: Tattoos to help spot fugitive Michael Coggins, who could be hiding in the Vancouver/Portland area.

Coggins is wanted in King County for being a felon with a firearm -- a charge he's skipping court on after getting pulled over in SeaTac. "He didn't have a back license plate on his vehicle, which caused some suspicion. Deputies pulled him over and after talking to him and getting consent to search his vehicle, they located a loaded handgun in a backpack, in the backseat of the car. The problem with that is that Michael Coggins is a convicted felon, so he is unable to own, have possession, touch, be around a gun, period," said King County Sgt. Ryan Abbott. "The detectives are having a hard time finding him, he doesn't have an actual address, last we had heard he was homeless. If anybody sees him, or knows where he's at, send Crime Stoppers an anonymous tip and let us know where he's at, so we can arrest him. We need to get him back in."

Coggins is also wanted by the Department of Corrections for breaking probation on a conviction for dealing powerful anxiety pills.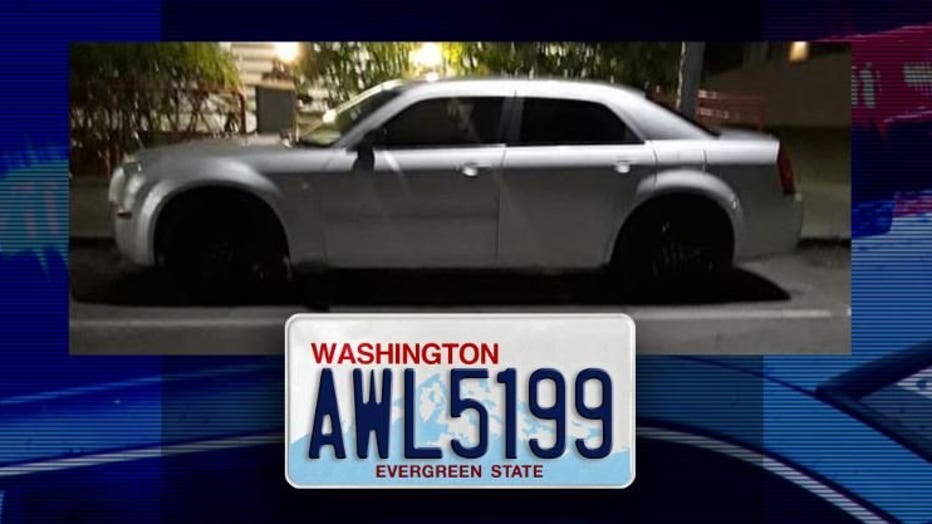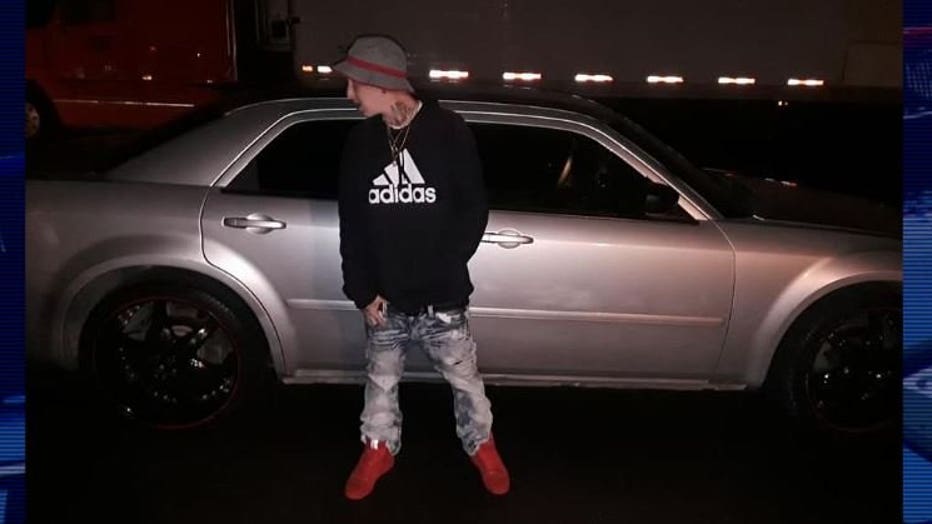 The photo above shows Coggins standing in front of the car he got pulled over in that he could still be driving. It's a silver 2006 Chrysler 300 4-door with Washington license plates AWL5199.

Detectives say Coggins is a self-proclaimed 'Gangsta Disciple.'

You can see from all the photos below that he's got ink all over his body, not just the tattoos on his neck and throat.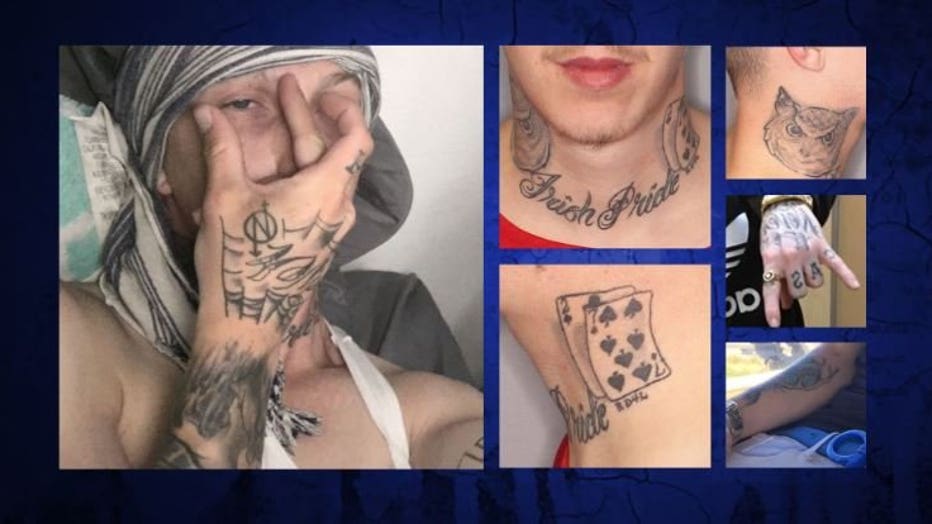 He's 25 years old, 5'6" and weighs 185 pounds.

Detectives think he could be hiding around Seattle, Vancouver, or Portland.

Crime Stoppers is offering a reward of up to $1,000 for tips to find Coggins.

Submit an anonymous tip by using the P3 Tips App on your phone, or by calling the hotline at 1-800-222-TIPS(8477).