CAPTURED: Joseph Krewson booked into Snohomish county jail on numerous charges


EVERETT -- June 21, 2018

Snohomish County Sheriff's deputies booked Joseph Krewson into jail Thursday on 13 charges including Possession of a Stolen Vehicle, Possession of Stolen Property, two counts of Burglary 2nd degree, Hit and Run Attended Vehicle and Trafficking in Stolen Property.

King County Sheriff's detectives say the man seen on surveillance video burglarizing a home has also been identified. Shoreline Police booked him into jail over the weekend.  Washington's Most Wanted is not naming him until he is formally charged in the case.

WANTED IN KING COUNTY and SNOHOMISH COUNTY --
An 11-time convicted felon is on the run and looking at a long stretch in prison for multiple home burglaries if you can help deputies track him down.

Joseph Krewson currently has bench warrants for his arrest for seven cases in Snohomish County and now King County detectives are searching for him as well.

Deputies say surveillance video shows Krewson and another crook breaking into a Shoreline home on May 15th. They quickly left when they realized the alarm was about to go off. "We've got him on video burglarizing a house. He's actually with a friend that detectives still don't know who that friend is, so if anybody knows who that friend is with Joseph, please let us know so that we can prosecute them as well for breaking into these houses," said King County Sheriff's Sgt. Ryan Abbott.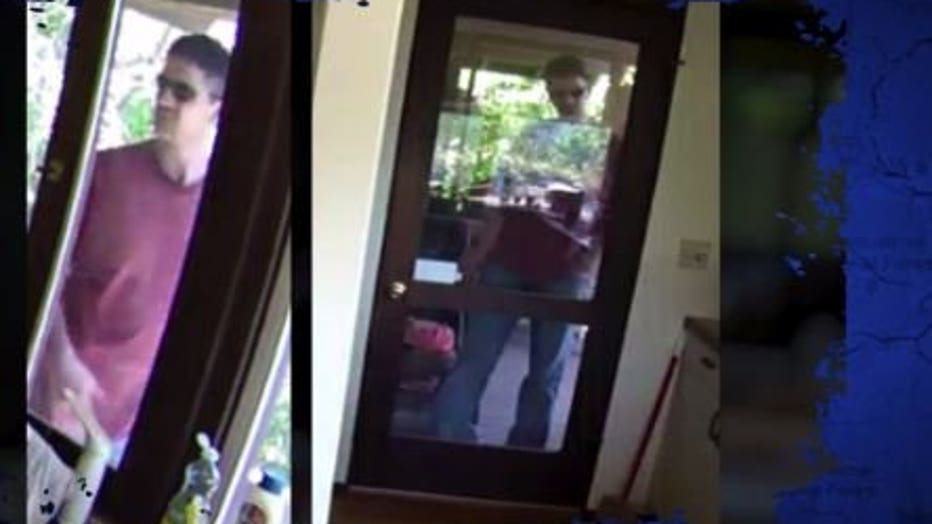 Unidentified burglary suspect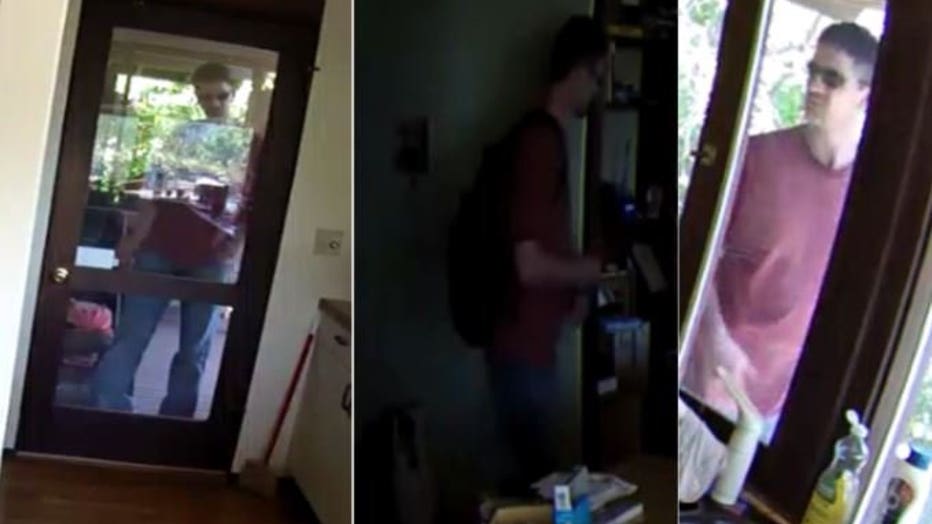 Detectives say Krewson is wanted for similar home burglaries in Everett and Marysville.

He is also an active auto thief, in fact the Snohomish County Auto Theft Task Force caught him in 2016

 

, but he bailed out and has been committing crimes ever since.

"Joseph is known to be a violent offender so to us, we are already going to be cautious of him. He knows that he's looking at possibly 10 years. Detectives are looking for him. They're trying to find him. He knows that they are trying to find him and he has told them he is not going to go down without a fight," said Sgt. Abbott.

He's 35 years old, 5'9" and weighs 160 pounds.

He is normally in Everett or Marysville, but has been known to stay in Lynnwood and on Camano Island.

If you can tell deputies where to find Krewson, or if you can identify the other burglary suspect, Crime Stoppers will pay you a cash reward of up to $1,000. Call the hot line at 1-800-222-TIPS(8477), or use the P3 Tips App on your smart phone.