CAPTURED: Hit and Run driver who seriously injured Miss Washington USA 1997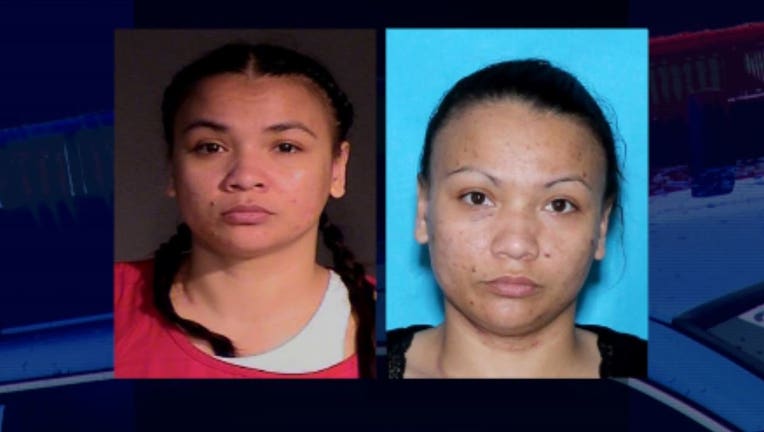 article


AUBURN -- Auburn Police arrested Deanna Powell this morning thanks to a tip from a WMW viewer to 911 and Crime Stoppers of Puget Sound.  Commander Steve Stocker says she was with another woman at a duplex who also had warrants. Officers took both to the SCORE jail in Des Moines. Powell is WMW Capture #842 thanks to tips from our viewers.

WANTED IN KING COUNTY --
It's a tale of two women who couldn't be more different:

On the one hand, you have Deanna Powell: A felon with convictions in Pierce and King counties for drugs, dangerous weapons, and felony hit and run, who has a $1,000,000 warrant for her arrest.

On the other hand: A hard working mother to three teenagers who once represented the very best of our state on a national level.

When their two lives collided -- literally – it left one woman seriously injured and forever changed, the other on the run, thinking only of herself.

"The accident goes through my mind every time I go through the intersection." Nine months after Sara Mills' car in Federal Way was rammed by Powell in an Isuzu Rodeo, Sara still struggles to walk. "My right leg was completely shattered." Nerves and tissue crushed, bones broken. She now has a titanium rod in it and gets exhausted easily as she learned when she took her three kids to the state fair. "Three years ago. I ran a half marathon, now I can't even walk through two passes through the carnival area because it's too much pain, there's too much swelling."




Then there was the emotional trauma with months in rehab and a lot of very, very dark thoughts. "There were moments when I wished they had cut my leg off and that's the honesty of it. I was in so much pain, I figured I could get along without it."

Powell had just been released from the Pierce County Jail a few hours earlier when she made a left turn, causing the collision with Sara's Toyota. "Our suspect in the case, she not only didn't stick around for the accident but she didn't provide aid for the person that she hit like she should have, driver's license, registration, any of that. she just fled the scene," said King County Sgt. Cindi West. Powell's actions left Sara in disbelief, "The sheer fact that she could run tells me she was well enough to see if I was ok."

To understand how devastating this has been you have to know a little history. Sara was Miss Emerald City in 1995, Miss Washington in 1997 and competed in the Miss USA Pageant, spending hours learning how to compete in heels. "Here it was, this flawless perfection and my leg will never be that way again. Ever," Sara says.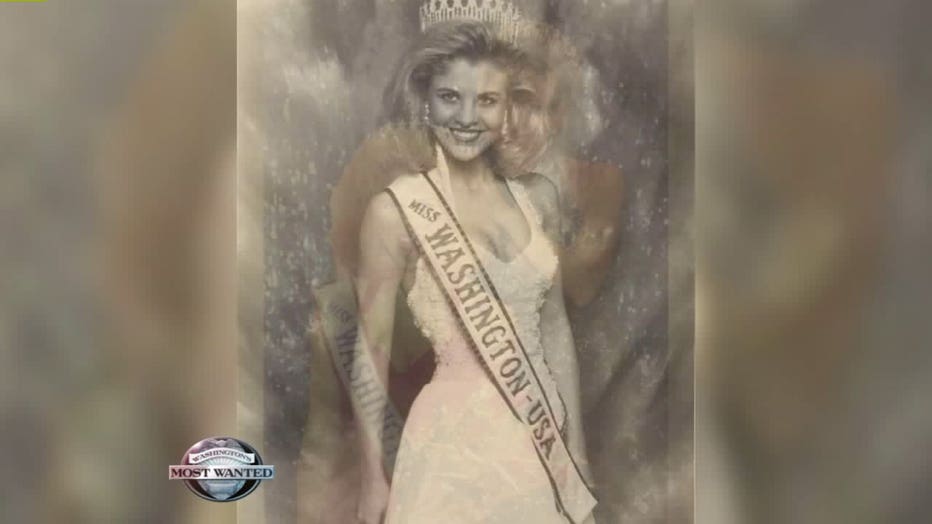 But Sara is a woman of faith and that's helped keep her going. Faith that was challenged a bit when she learned the court accidentally released Powell in August on the day she was supposed to go to prison after pleading guilty to the hit and run. "I'm like, you what? You what? Eight months have gone by for me to get justice and you what?" Sgt. West explains, "Apparently, she had other charges that she was in jail for and was released on those and was released by the courts before they realized she had been sentenced to a year so there was a slight gap in that information being passed on."

Sara's worried now that Powell is going to hurt someone else. "There's no part of me that doubts that. She has a complete disregard for human life."

Because of her injuries, Sara has missed out on a lot of important family time, finances have been stretched, there's been stress dealing with lawyers and insurance companies and medical bills and she's still at least a year away from fully recovering. "Just to walk up the stairs to sit at my desk is a painful day."

But she's doing her best to stay strong, to set a good example, to be the supermom again. She feels blessed to be alive. "I live each day trying to make the most out of what I do have and showing other people you might have tragedy and you can rise above it."

It's time for Deanna Powell to face justice. She's headed down a very bad path, her first step towards redemption is to serve her year in jail. Her family is worried about her and say she's not even keeping in touch with her mom.

If you can tell King County deputies where to find her, call an anonymous tip into:
CRIME STOPPERS: 1-800-222-TIPS

You must call the Crime Stoppers hotline with your tip to be eligible to receive a cash reward for information leading to a fugitive's arrest.