CAPTURED: Everett Police arrest Jesse Allen accused of stealing mail in Bellevue in stolen SUV


CAPTURED - Everett Police arrested accused mail thief Jesse Allen on Saturday, May 9.    "Very shortly after you were able to air the photograph of Jesse Allen, we received a Crime Stoppers tip and he was located in Everett.  Everett PD was able to watch him, pick him up, booked him and put him in jail," said Bellevue Police Public Information Officer Meeghan Black

Allen was booked into the King County jail for investigation of Theft and Possession of Stolen Property.  He was later released while detectives served a search warrant on the vehicle he was using when he was arrested.

The stolen white 2020 GMC Yukon with Washington state license plate # BTB7836 that police say he had been seen driving has not been found.  Please call 911 if you spot it. 

WANTED IN BELLEVUE --
Bellevue Police are asking for the public's help to find 31-year-old Jesse Michael Allen.

He is believed to be in Snohomish County, but driving to King County and Pierce County to commit mail theft.

Bellevue Police says he's struck in the Crossroads and Lake Hills area of the city.

Detectives say he has been seen cruising through neighborhoods in a stolen white 2020 GMC Yukon with Washington state license plate # BTB7836.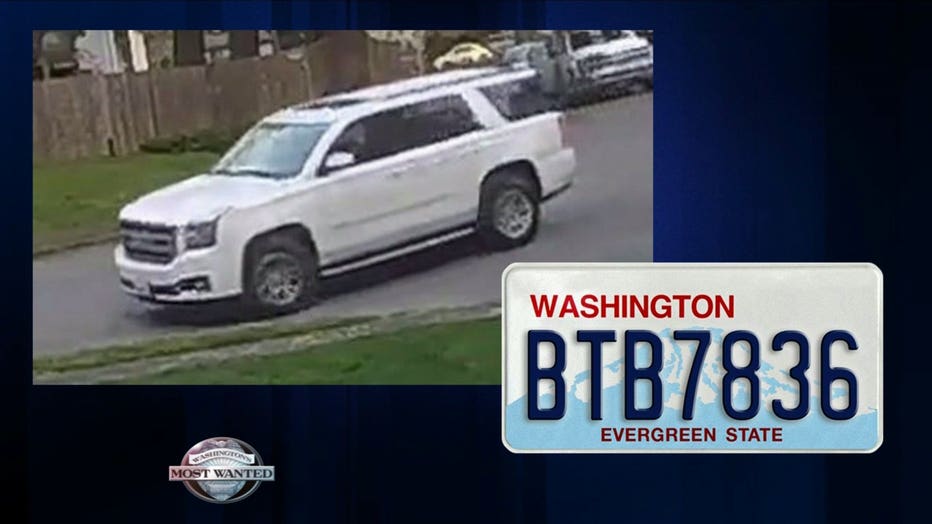 If you have information on his whereabouts, please submit an anonymous tip to Crime Stoppers of Puget Sound at www.P3Tips.com, through the P3 Tips app on your cell phone, or by calling the hot line at 1-800-222-TIPS. There is a cash reward of up to $1,000 for information that leads to his arrest.