CAPTURED: Brian Bowens and Sarajean Jacobs arrested in Kent


CAPTURED -- June 27, 2018

King County Sheriff's deputies arrested Brian Bowens and Sarajean Jacobs in Kent.

WANTED IN KING COUNTY --
Convicted of beating up a man who had just hit it big at the casino.

The victim -- setup by an ex-girlfriend -- his wallet and car stolen.

That violent robbery is one of many felony crimes Brian Bowens has been busted for. He's also been convicted of assault, drugs and illegally having a gun.

Now, he's wanted in King County after failing to face a judge. "He got released from jail. He was supposed to appear in court on the 10th of this month. He didn't show up, so there's two valid warrants online. The drug warrant is for $250,000 bail, that's stemming from a charge in Kent, where he had methamphetamine on his person and then a second charge of a felony assault, along with robbery out of Auburn Police Department, where he robbed somebody who left a casino and was actually kicking and punching him while he was laying on the ground," said King County Sgt. Ryan Abbott.

Detectives think Bowens could be with his girlfriend, Sarajean Jacobs. She's wanted for forgery and was last living in Kent.

They could be driving a black 1993 Toyota pickup with Washington state plates B98928V.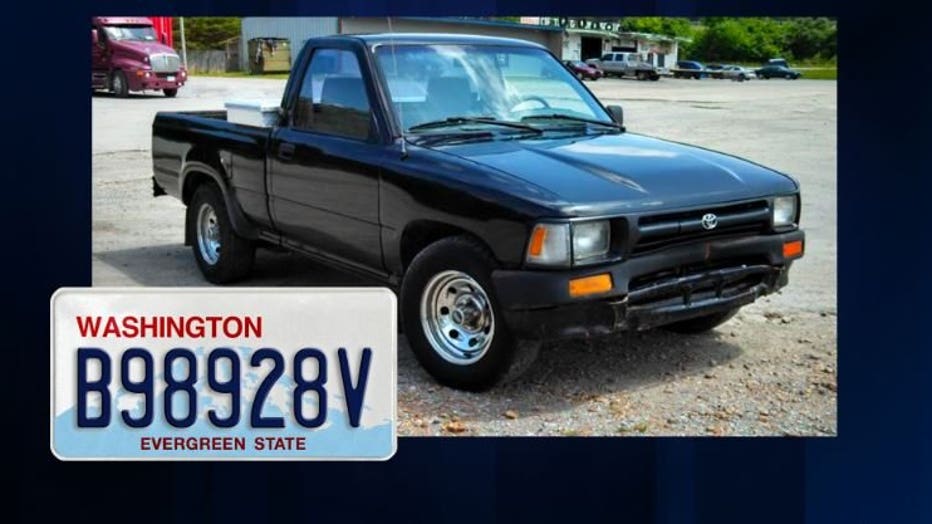 "This is a guy that continues to violate the law, continues to get warrants, knows he's supposed to be in court, is purposely not showing up for court and we need the public's help to arrest him, because he's hiding from us, he knows we're looking for him, he knows detectives are looking for him and he doesn't want to go back to jail," said Sgt. Abbott.

Bowens is 54 years old, 6'3" and weighs 206 pounds.

Sarajean Jacobs is 27 years old, 5'9" and weighs 140 pounds.

If you know where this criminal couple is hiding, call the hot line at 1-800-222-TIPS(8477), or use the P3 Tips App on your smart phone to submit your information to Crime Stoppers.