Breakroom thief: Wanted woman steals laptop from Rite-Aid workers lounge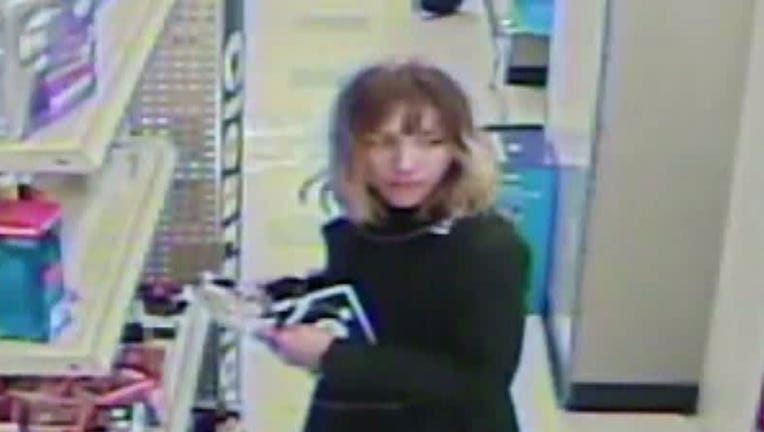 The boldness of thieves is sometimes astounding. Check out this woman in the black coat. This is surveillance video from the Rite-Aid on Broadway East in Seattle's Capitol Hill neighborhood. She looks like she's eating something.
Detectives are hoping you can identify her because they say after doing some shoplifting, she went into the breakroom and stole an employee's laptop. "Just prior to leaving work that night, she goes into the breakroom and she hurriedly grabs her things because she's obviously getting off work. Once she gets home and she realizes that she has a Microsoft Surface Tablet and it's missing," retired detective Myrle Carner of Crime Stoppers of Puget Sound said. Now, watch as the suspect leaves through the back room. Employees heard the rear door alarm go off and she escaped. "Chances are that if she's done it at this store, she's probably doing it at other stores and we need to get her stopped." "Good news is the suspect left a coat behind so we're probably going to get some DNA off this coat also." So again, this was in Capitol Hill. If you can tell Seattle police the name of this surface thief, call an anonymous tip into: Crime stoppers: 1-800-222-TIPS You must call the Crime Stoppers hotline with your tip to be eligible to receive a cash reward for information leading to a fugitive's arrest. Click here for information on how to text a tip to Crime Stoppers.