Both suspects plead guilty in drive-by shooting plot to kill ex-girlfriend


 

KING COUNTY -- Javez Tubbs pleaded guilty to Domestic Violence Misdemeanor Violation of a Court Order on July 31, 2019.  In exchange, prosecutors dropped the charge of Drive-by Shooting.   Tubbs was ordered to serve 364 days in jail but the was given credit for time served.  He remains in jail on numerous other charges related to other crimes.

Raquesha Stark pleaded guilty to Assault in the 4th Degree.  She was sentenced to 364 days in jail and given credit for time served.

 

SEATTLE --December 6, 2018

Javez Tubbs voluntarily appeared in King County Superior court today for his arraignment.  He is being held on $250,000 bail.  Raquesha Stark surrendered on November 6th for her arraignment.   She was booked into jail and is also being held on $250,000 bail.

WANTED IN SEATTLE --
The hunt is on for two 'armed and dangerous' fugitives: Javez Tubbs, or 'Smooth' as he's known and Raquesha Stark, a.k.a. 'Quay.'

Both have $250,000 warrants in Seattle for drive-by shooting after police say they tried to kill Tubbs' ex-girlfriend' in Rainier Beach.

Detectives say the victim got a call from Tubbs on October 23rd that he needed a ride. Tubbs wasn't there, so she drove to a nearby corner store. Surveillance video shows her pulling out of a parking lot onto 51st Ave. There's a silver Mercedes just off-camera that police say Stark was driving with Tubbs in the passenger seat. As the victim pulls forward, detectives say the suspects started shooting at her -- one bullet hit her bumper. You can see her driving erratically before police say Stark and Tubbs crashed their Mercedes into the rear of the victim's vehicle, causing her to collide with an SUV in front of her at S. Barton Pl. The victim got out and ran. Witnesses say they saw Stark approach the victim's vehicle with a handgun before getting back into the car with Tubbs and taking off.




Police located 8 shell casings from two different caliber handguns. "You have to remember that these shots can go anywhere. We've had cases recently where people died as a result of sprayed bullets so yes, people are in danger here. It's 5:50 in the morning, people are going to work, people walking their dogs, a lot of things can happen here, so we're very fortunate we don't have a homicide involved in this case," said Ret. Det. Myrle Carner with Crime Stoppers of Puget Sound.

Seattle Police are still looking for the suspects' 1998 silver Mercedes 320, like the one shown below, with Washington state license plate AVE6651, that may have front end damage. Call 911 immediately if you see it.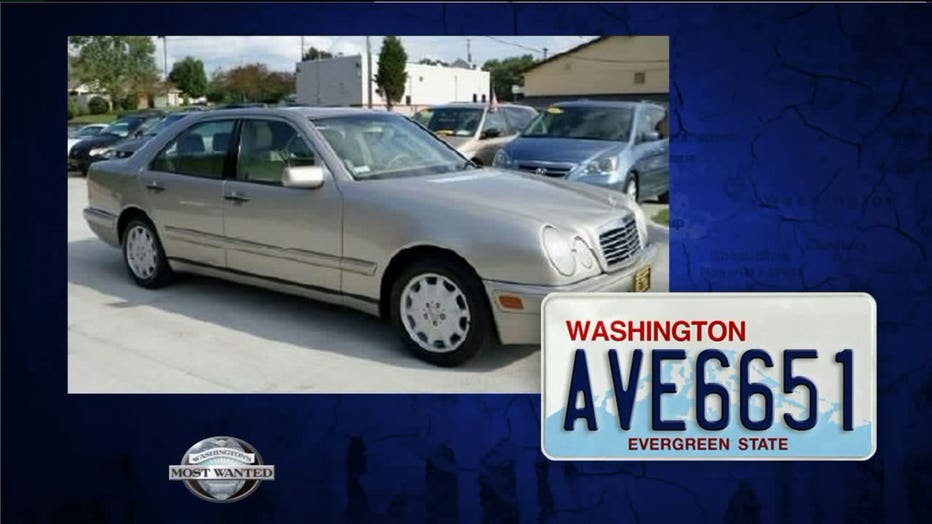 Javez Tubbs is 26 years old, 5'7" and weighs 160 pounds. He's known to frequent Tukwila and Seattle's Central District. He was still waiting to be sentenced after pleading guilty to attempting to elude, illegal drugs and a residential burglary in which the victim found her door broken and him running out of the house. Tubbs was identified by fingerprints on her jewelry box. He also has a conviction for robbery 1st degree.

Raquesha Stark has no criminal history. She's 24 years old, 5'6", 125 pounds and was last known to be living in Kent.

If you can tell Seattle Police where to find either of these 'armed and dangerous' suspects, Crime Stoppers will  pay you a cash reward of up to $1,000. It is anonymous -- you will never be asked to give your name. Submit the information by downloading the P3 Tips App to your phone for free, or call 1-800-222-TIPS(8477).