Bold 'Black Friday' purse perp: Can you identify suspected thief wearing Seahawks sweatsuit?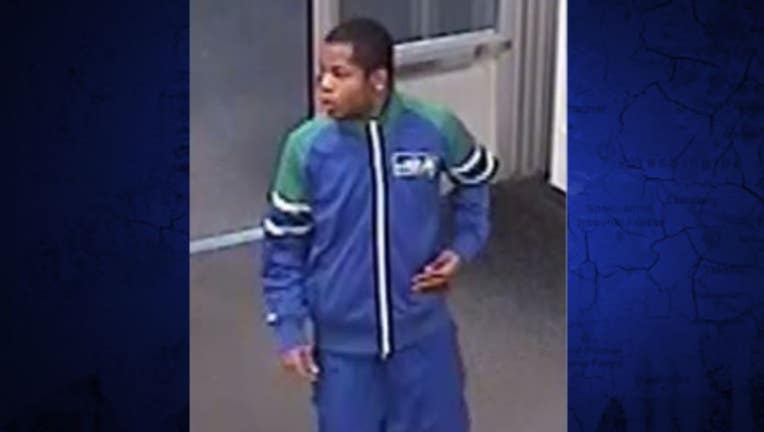 article
WANTED IN RENTON -- Detectives are asking for the public's help identifying a man suspected of stealing a woman's purse  out of her SUV on Black Friday.  He was wearing a Seahawks sweatsuit. "We're hoping that somebody would recognize him, although there are a lot of Seahawks fans in the Seattle area so that might be a little tougher or from his face and tell us who this guy is, just because what he did was at very best low," said Renton detective Robert Onishi. The purse belonged to Virgie Cordas. She had just finished shopping with her daughter and her daughter's friend at 6:45 a.m.  She took her purse and put it on the seat of her SUV while they loaded 40 pound bags of birdseed in the back. "I wasn't paying attention and then we went to her car and we were loading and talking and laughing and carrying on and I got in my car and my purse was gone," she said.
Renton Police say the thief was seen on surveillance video immediately afterward trying to use Virgie's credit card inside the same Fred Meyer store where she'd been shopping.  She is much more careful now. "I keep my purse inside my coat over my shoulder. I keep my coat zipped up," she said. While she wants the crook caught, she also had another reason for talking publicly about what happened. "I hope people will watch this and pay attention to what they are doing because that's exactly what this is. It's a lesson, a hard lesson. Hopefully, nobody else will have to learn it the way I did," said Cordas. If you can identify the suspect for Renton Police, Crime Stoppers of Puget Sound will pay you a cash reward of up to $1,000 if the information leads to his arrest. Just call the hot line anonymously at 1-800-222-TIPS (8477) or go to www.crimestoppers.com to submit the information.