Blindsided at bus stop: Police narrow down SUV that smashed into teacher waiting for ride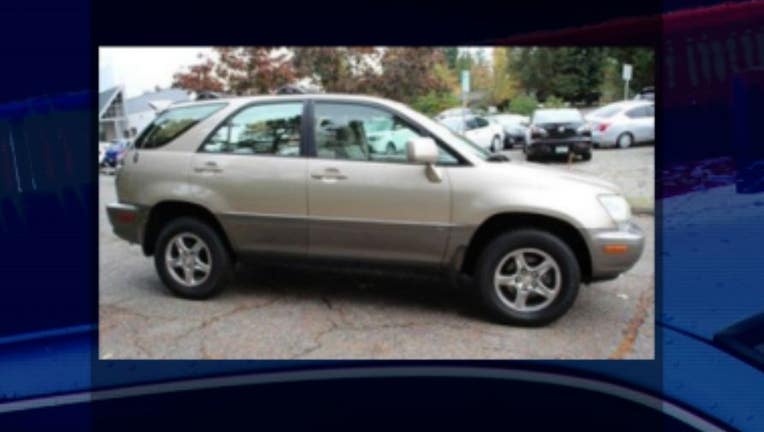 HIT AND RUN DRIVER WANTED IN SEATTLE -- Seattle Police Department detectives have narrowed down the Lexus SUV they're looking for -- and its driver -- who is still wanted in a horrible hit-and-run crime. The Lexus struck preschool teacher, Brittnay Millay, as she was standing on a curb waiting for bus, then fled southbound on Lake City Way Northeast. The vehicle, which kept going, has now been narrowed down to:
The driver was described as an Asian woman in her 20's. It happened on June 5, 2012 at about 6:10 p.m.  Millay, 30, was standing near a bus stop on the west side of the street, on the 11300 block of Lake City Way Northeast. "I was really confused what had happened because I was on the sidewalk," Millay said Wednesday in an interview. "It wasn't until I saw the cars going by that I realized I got hit. "I was in a lot of pain and I started crying and everybody at the bus stop was wonderful. One person was holding this hand and another this one," she said. Millay said she was cut and bleeding and her whole face was bruised and about double its normal size on one side. She found out later she had broke bone above one knee and a fracture below the knee. "I can't walk for three months," she said. "I'm not angry. I'm a little confused why they didn't stop." If you have any information about the vehicle or the driver, call an anonymous tip into: CRIME STOPPERS: 1-800-222-TIPS You must call the Crime Stoppers hotline with your tip to be eligible to receive a cash reward for information leading to a fugitive's arrest. CLICK HERE for information on how to TEXT A TIP to Crime Stoppers.