Bike Bandits: Duo caught on camera ripping off street bike from parking garage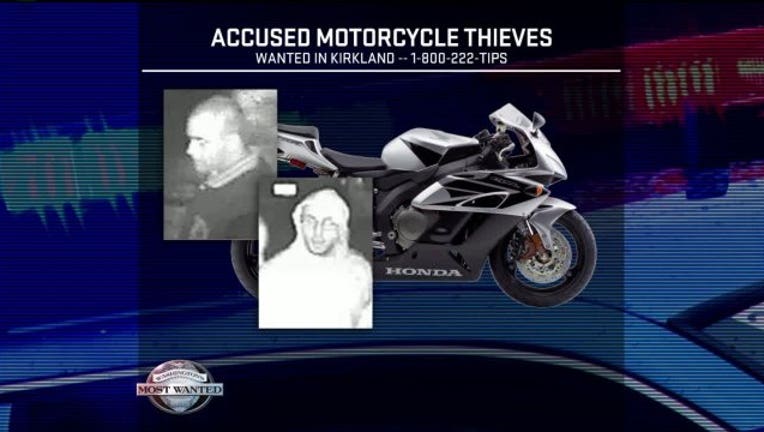 WANTED IN KIRKLAND -- Kirkland police need to know who snatched a street bike from a parking garage in Kirkland.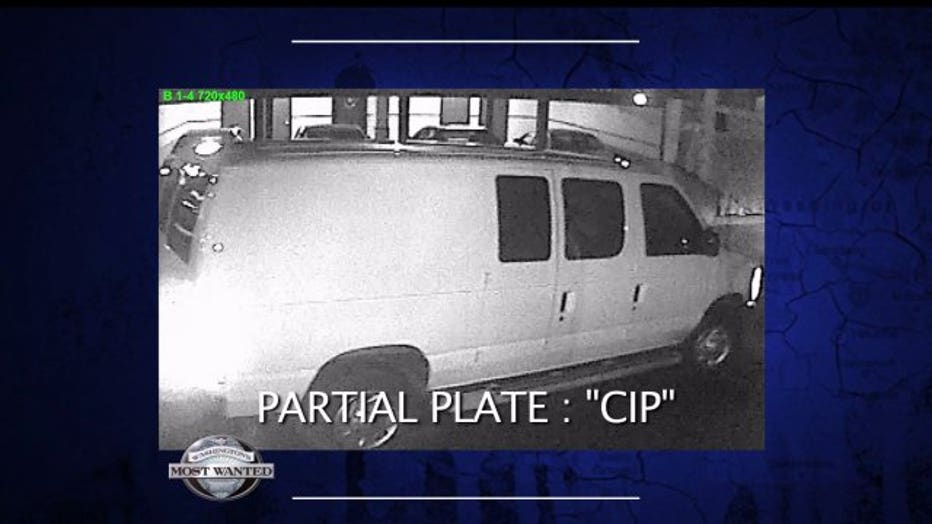 The two thieves didn't drive the Honda CBR away, they wheeled it into the back of a van -- a white 2010 or newer ford Econoline -- and a witness was able to get a partial plate number of 'CIP'. Detectives need to know the names of these thieves. The guy with the hoodie is wearing glasses. The other guy is wearing a unique-looking Boston Red Sox letterman-style jacket.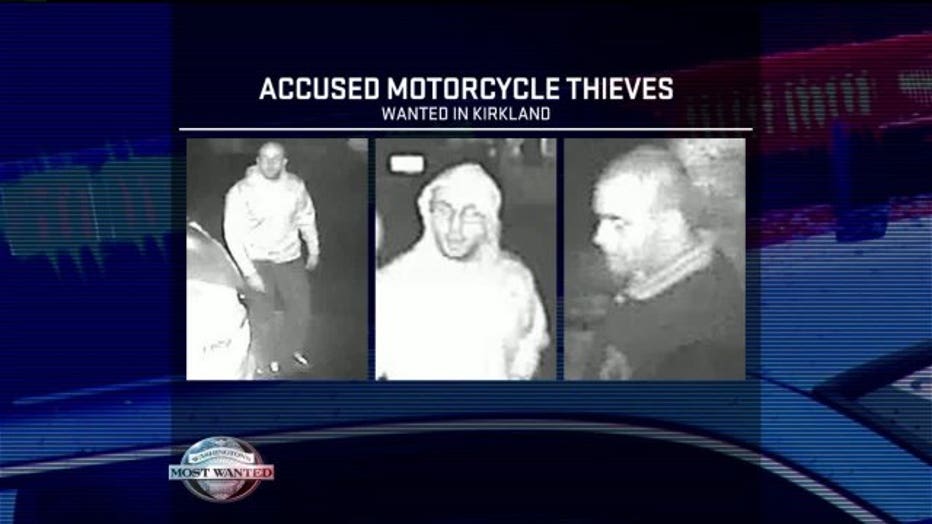 If you can tell Kirkland police who these accused bike bandits are, call an anonymous tip into: CRIME STOPPERS: 1-800-222-TIPS You must call the Crime Stoppers hotline with your tip to be eligible to receive a cash reward for information leading to a fugitive's arrest. CLICK HERE for information on how to TEXT A TIP to Crime Stoppers