Bellevue PD Special Operations Group captures Washington's Most Wanted fugitive Thomas Lee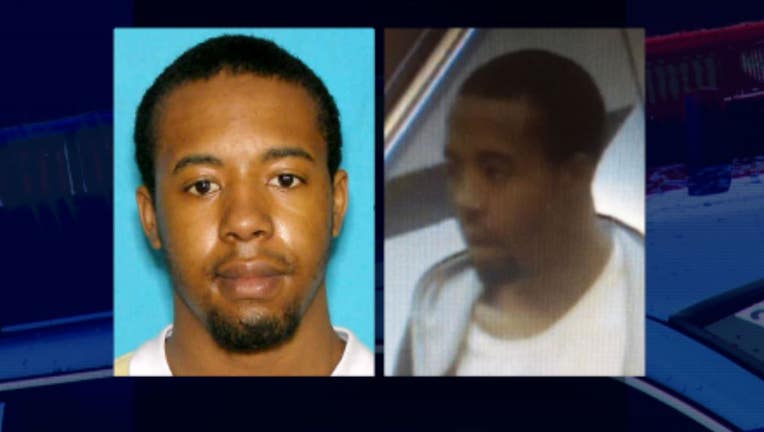 article
BELLEVUE --  Bellevue Police caught a guy we've been looking for since March. Wednesday night, Bellevue Detectives from the Special Operations Group were conducting a narcotics related investigation in the Lake Hills neighborhood of Bellevue. While on surveillance, a vehicle with a lone driver was spotted in the neighborhood and detectives conducted a license plate check and learned that the vehicle was reported to be stolen from the City of Kent, WA.

The driver exited the car and shortly thereafter returned and left the area. Detectives followed the car to the City of Renton where they observed the male park the car in the CVS Pharmacy parking lot located at 10712 S.E. Carr Road. The male exited the car where he was contacted by detectives and taken into custody without incident. The car was recovered and returned to its owner.


The suspect was identified as Thomas E. Lee, age 24. Lee had been featured on Washington's Most Wanted for Violation of the Uniform Firearms Act and Assault 3rd Degree stemming from a theft that occurred in the Seattle Nordstrom store on March 18, 2016. Lee was booked into jail on his warrants. Pending charges from last night include Possession of a Stolen Motor Vehicle and Violation of the Uniform Controlled Substance Act.

The Special Operations Group addresses specific types of repeat crimes with an innovative, proactive approach. The team targets prolific, active criminals in an effort to lower the overall rate of reported crime. The team conducts plain-clothes surveillance of targeted areas and surveillance of known active criminals and then coordinates with the King County Prosecutor's Office to ensure that arrested suspects remain in custody. Additionally, SOG works frequently with the investigative units of other agencies to help address multijurisdictional offenders.


FUGITIVE UPDATE April 1, 2016 --
Seattle Police detectives say Washington's Most Wanted tips helped identify the armed Nordstrom robbery suspect as Thomas Lee.

"Now, he's still on the run and we need to find him, so we need to know where this suspect is," says Ret. Det. Myrle Carner with Crime Stoppers of Puget Sound. "Maybe he's armed himself again. We don't know but the fact is he's at large and probably will do it again."

Detectives say Lee is known to frequent the Nordstrom stores in Bellevue and Southcenter mall as well as downtown Seattle.

If you can tell Seattle Police his name, call an anonymous tip into:
CRIME STOPPERS: 1-800-222-TIPS

You must call the Crime Stoppers hotline with your tip to be eligible to receive a cash reward for information leading to a fugitive's arrest.


FUGITIVE WANTED IN SEATTLE March 18, 2016 --
Take a look at the surveillance video showing a melee caught on camera outside the Nordstrom store in downtown Seattle, when two store loss prevention officers tried to detain a violent, armed thief.

Seattle detectives are hoping you can help identify him and say he's been stealing from stores and was armed at the time. "He goes into the men's department, grabs an umbrella and he grabs a set of gloves," says Ret. Det. Myrle Carner with Crime Stoppers of Puget Sound. "He tries to hide them behind his back as he walks towards the exit. This is where things go bad." A loss prevention officer was waiting for the suspect outside and springs into action to detain the thief. A second store security officer rushes to help. The struggle goes on for over a minute as they try to hold him against a wall while they wait for police to arrive. In the middle of it all, detectives say the suspect punched one of the loss prevention officers, but it could have been much worse. "The main thing we want to emphasis is that prior to the actual assault with his fist, he did mention to the loss prevention officer's that, 'I have a gun,' says Carner. "As he ran from the store one store security officer grabbed the bag and sure enough, what did he find in that bag? A loaded automatic in there. This guy was telling the truth."




Detectives say the suspect is a serial thief who has also hit at the Nordstrom store in Bellevue.

They think he's in his mid-20's, about 6'1" and weighs around 200 pounds.

Take a good look at the light-colored Seahawks hoodie he wore with dark cinch-strings hanging down and a "12" logo on the chest.