Bellevue mom followed home by armed robbers; reward offered for ID of suspect in sketch


BELLEVUE, Wash. -- It's a rare crime but it could happen to anyone.  On January 16, two thieves followed a woman and her husband from their business in the 5600 block of Ranier Avenue South in Seattle to their home in the Lake Hills neighborhood of Bellevue.

The suspects yanked open the door to their vehicle while the woman was talking to her sister on her phone and robbed her when her husband went inside to get their kids.

"He put the gun on me, put the gun me. He said 'give me everything,'" she said, speaking on condition we protect her identity for her safety.

A neighboring business owner had seen a dark-colored 4-door sedan parked in the back with two men sitting in it.  The same vehicle was seen on a  traffic camera following the couple.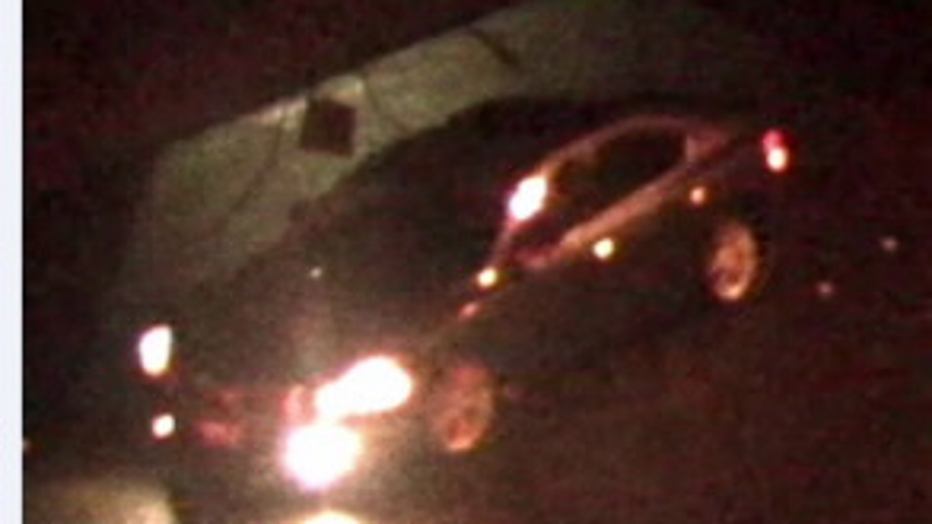 "These were motivated suspects. They were staking out this business, they knew exactly what their mark was. They followed the victim home and then they committed the crime," said Officer Seth Tyler with Bellevue Police.

The armed robbers stole her purse, cell phone and jacket before running back to their car and speeding away.

"We don't feel safe anymore, the family doesn't feel safe anymore," she said.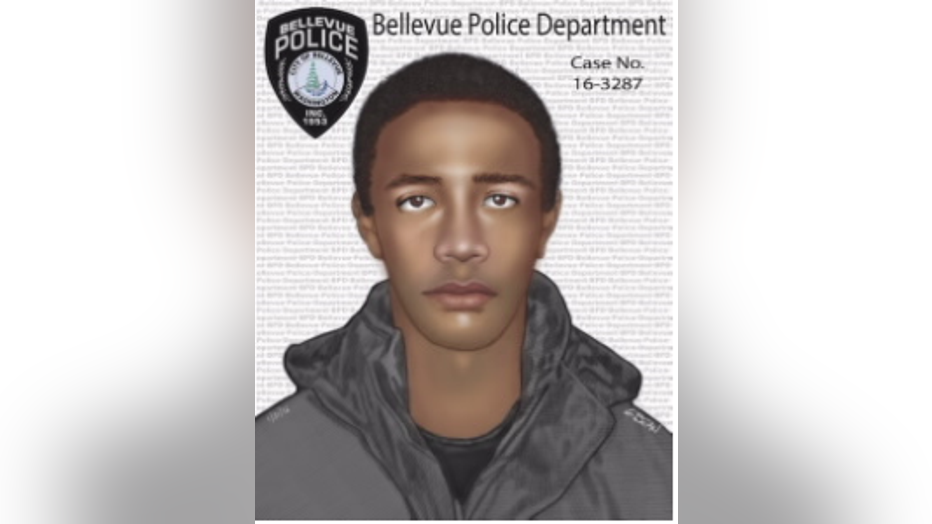 Despite her terror, she was able to give police a good description of one of the suspects.

"One of our retired detectives who is an expert in sketch artistry did a really good job on a sketch of the suspect," said Tyler.

The gunman is described as a black, 19 to 22 years old, 5-foot-6 to 5-foot-8, with a thin build, medium complexion, no facial hair and a short 1/2 Afro. He was wearing a black jacket and a dark gray beanie. It's possible the jacket he was wearing is a North Face brand and the one stolen from the victim was also a black North Face jacket. He was carrying a black handgun.

"I worry when I get out of the car. I worry when I get off of work," she said.

"Very scary experience for this victim so we're really hoping we can get this suspect identified," said Tyler.

The second suspect is described as a black male, 25 to 30 years old, also 5-foot-6 to 5-foot-8,  with a medium build and wearing a black jacket.

Crime Stoppers of Puget Sound is offering a cash reward of up to $1,000 for information leading to the their arrest. If you have any information that can help, call the hot line anonymously at 1-800-222-TIPS (8477) or go to www.crimestoppers.com to submit the information online.