Bad 'Gamer' Guy: Help identify crook caught on camera stealing several video game systems from store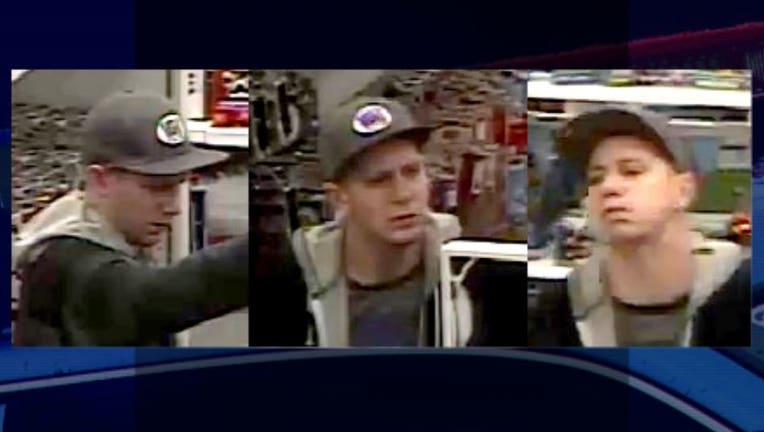 WANTED IN PIERCE COUNTY --
Recognize this guy?

He may be a big gamer -- or just Pawn Scum -- after boldly stealing several Nintendo video game systems from the Kohl's in Puyallup.

Detectives aren't sure if he just likes to play a lot – or if his goal's to sell them back to pawn-type stores.

"It was obvious this guy was targeting a specific item. He went into the store, opened up the display case, put the different items and the game consoles under his jacket and then fled from the store. Had a car waiting and took off in a vehicle and then they got out of the area," says Pierce County Det. Ed Troyer. "The big thing here is even though it's only $500 to $700 worth of game consoles at this time that doesn't mean this is their first time, or it's going to be their last time, so we have to interrupt these people that are doing this, or they're going to continue to steal, because they're making a living at doing it."

If you can tell Pierce County detectives his name, call an anonymous tip into:
CRIME STOPPERS: 1-800-222-TIPS

You can also download the new P3 Tips App on your smart phone to submit the information and any photos or videos you have to Crime Stoppers.

The tip must be submitted to Crime Stoppers in order to be eligible to receive a cash reward.