Armed serial robber: Accused of robbing worker as she held her baby; video shows clerk chasing him off in other heist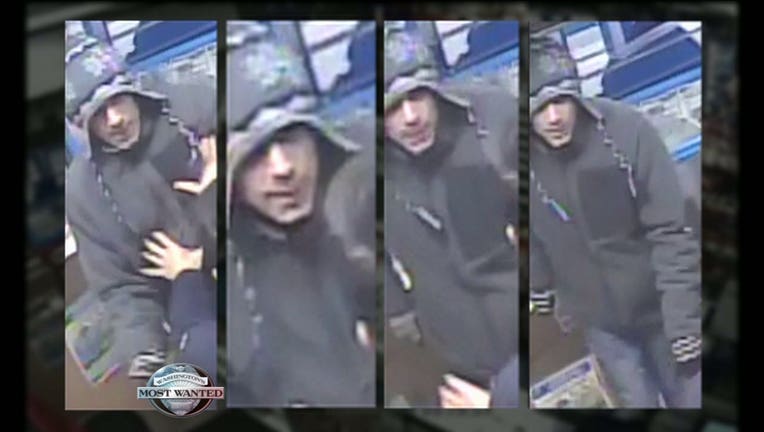 WANTED IN SEATTLE -- Seattle detectives need your help identifying an armed robber wanted for a series of holdups this month. Take a look at the video from the University Market in Seattle as a store clerk stops the crook from getting to his register -- pushing him back, then turning and grabbing a big stick and chasing the guy out. Detectives say the suspect pulled a knife from his right pocket. They need your help identifying him. There's no question this thief is desperate. Just three days before this robbery, police say he held up a Subway sandwich shop on 15th Ave. NE while the clerk was holding her one-year-old child. "He waited till the customers left and then he approached her and implied that he had a gun, lifted his coat and according to the victim, she actually saw a gun. Small children were there. This is irritating. Why he's doing it we're not sure, maybe a drug habit, we don't know, but he definitely is dangerous," says Ret. Det. Myrle Carner with Crime Stoppers of Puget Sound.
Detectives think he's in his mid 20's to mid 30's, 5'9" and 150 pounds. He's wanted for four robberies so far, with the most recent one at a Subway sandwich shop on Lake City Way NE. He usually hits every couple of days, so he's due again. If you know who he is or if you see a man that looks like him wearing that blue and grey knit hat, call an anonymous tip into: CRIME STOPPERS: 1-800-222-TIPS You must call the Crime Stoppers hotline with your tip to be eligible to receive a cash reward for information leading to a fugitive's arrest.