Armed 7-Eleven robber: Seattle Police hope getaway ride, clue left behind will help ID suspect
WANTED IN SEATTLE --
Take a look at these surveillance photos showing an armed robber Seattle Police are trying to identify.

Detectives think he's black, about 5'8" to 6'0" tall and in his late teens to early 20's. One thing that stands out are his bright green Nike shoes.

Detectives say he was driving the 2016 White Dodge Charger with lights along the wheel wells and a solid rear tail light system.

Police are hoping somebody knows his name after he robbed a 7-Eleven store clerk at gunpoint on SW Avalon St. in West Seattle, on August 9th.




"You will see on video a suspect actually entering the store," describes Ret. Det. Myrle Carner with Crime Stoppers of Puget Sound. "He's coming from the outside and video shows him entering the store. Immediately, you see that he's carrying a handgun, a silver handgun. You will watch him as he racks the gun and immediately he ejects a shell which tells me he may not be familiar with the weapon but in fact, it's real and then he goes out of site but if you look closely in the video, you will actually see the counter where he approaches the clerk. He says to the clerk give me all the money. The clerk points to the register but he will not touch which means he's probably been experienced at this."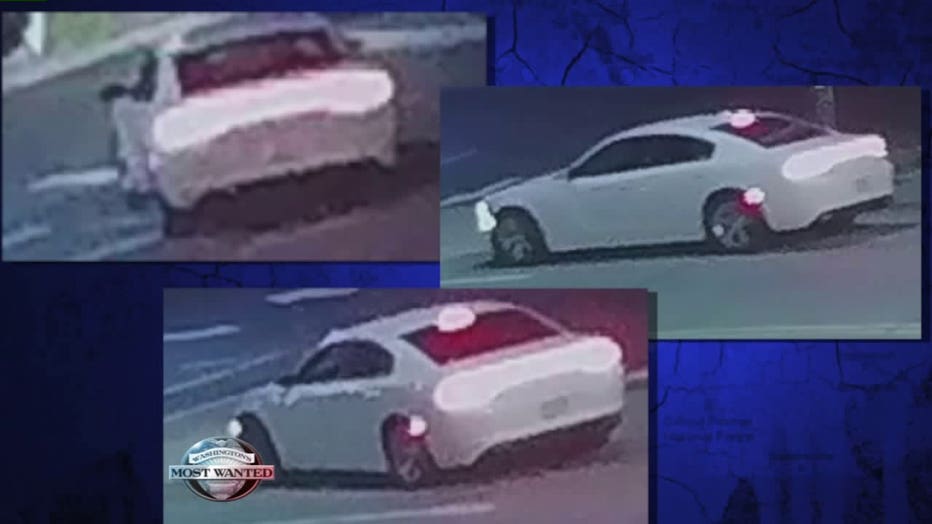 The thief grabs the money off the counter and quickly leaves the store. He heads to a white 2016 Dodge Charger that detectives say appears to have lights along the wheel wells. "He gets into the vehicle and drives away on his own. No front plate on the vehicle. Some reports stated that he might have a CA plate as the rear plate but we're not positive about that.  Could it be stolen? Yeah, it's possible but we're not sure. The chances are this guy has been doing this in other cases so we're looking at maybe a serial robbery suspect but indeed he is armed and he is dangerous," said Carner.

If you know this guy, you can remain completely anonymous and collect a cash reward of up to $1,000. Just call the crime stoppers hot line at 1-800-222-tips or use the P3 Tips app on your phone to submit the information. You can also send it through www.p3tips.com