Acea 'Ace' Pryor: Two years after WMW tips helped catch drug-fueled bank robber -- he's on the run again
WANTED BY DOC IN SNOHOMISH COUNTY -- He admitted to robbing a bank in Marysville, just to feed his drug addiction, and it was WMW tips that helped catch him in 2010 -- but now -- Acea 'Ace' Pryor is on the run again -- breaking probation in Snohomish County.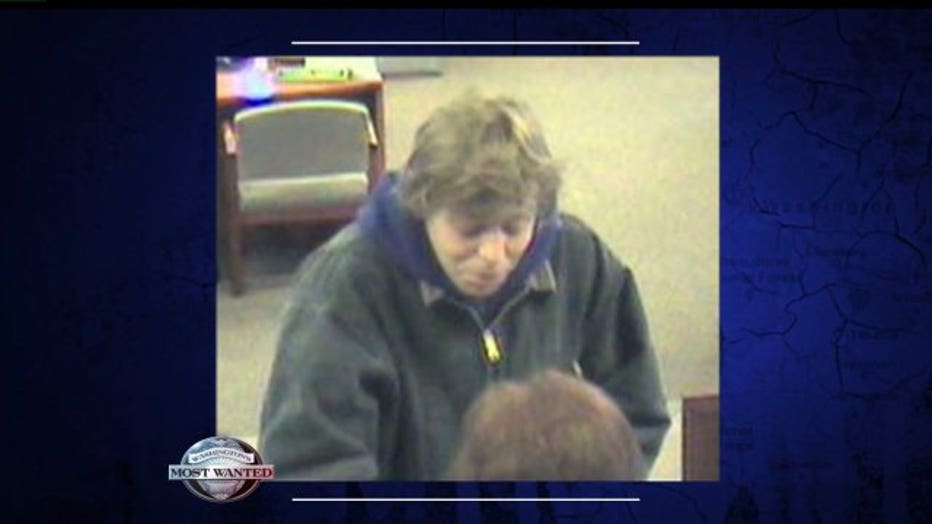 Department of Corrections Ofc. Christina Lacy takes us through his heist. "Pryor walks into a bank and puts a note on the counter that says he has a gun and wants money put in an envelope. He has his hands in his pocket, as if he had a gun, so the teller complies and puts money in an envelope. The robbery was featured on Washington's Most Wanted, and police received multiple tips about where Pryor was at, and that he was changing his appearance. Pryor eventually turned himself in and admitted he robbed the bank just to support his drug habit." DOC officers say Pryor is a heavy heroin user, and recently failed a drug test because of it. He was told to wait in the lobby for his corrections officer, but he took off, and hasn't been seen since. Acea 'Ace' Pryor is 37 years old and inked with these four tattoos on his arms and chest.
Along with the bank robbery, he's been busted for disorderly conduct, reckless endangerment, and drunk driving. If you know where he's hiding, call an anonymous tip into: CRIME STOPPERS: 1-800-222-TIPS You must call the Crime Stoppers hotline with your tip to be eligible to receive a cash reward for information leading to a fugitive's arrest. CLICK HERE for information on how to TEXT A TIP to Crime Stoppers