Accused 'skimming' couple: Cops say hand-holding pair can cause chaos with your credit card -- while you still have it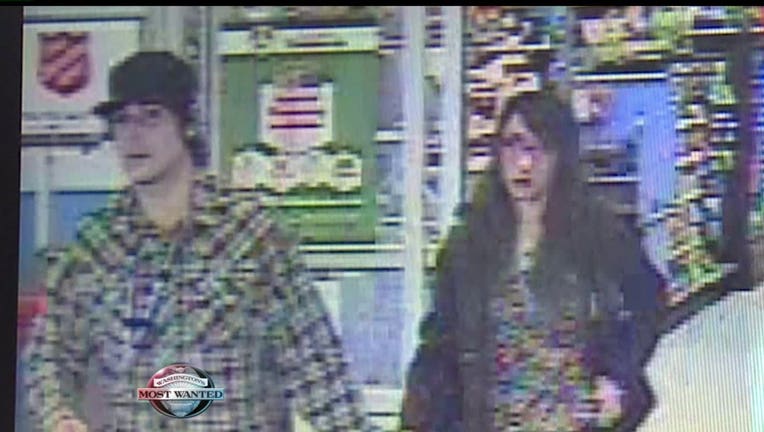 WANTED IN MUKILTEO -- Mukilteo police need your help identifying this young hand-holding couple accused of 'skimming' people's credit card information, then going on a massive shopping spree. Detectives say the two dropped $1,100 of someone else's money on fancy electronics, a home theater system and gift cards. Police want everyone to be on the lookout, since these two have the capabilities of stealing your information while your credit card is still in your wallet. "The victims both had their Visa card still and I contacted the bank and the bank had not sent them anything in the mail prior to this happening, so we have yet to identify where the breach was," says Mukilteo police Det. John Ernst.
Det. Ernst says the best way to protect yourself is to be very careful of who's around you when you take your debit or credit card out. He also says you should always check your credit card statements and keep an eye out for any unusual purchases. If you know who these two suspects are, call an anonymous tip into: CRIME STOPPERS: 1-800-222-TIPS You must call the Crime Stoppers hotline with your tip to be eligible to receive a cash reward for information leading to a fugitive's arrest. CLICK HERE for information on how to TEXT A TIP to Crime Stoppers.