CAPTURED: WMW Facebook tips lead to identity and arrest of 'Grinch' burglary suspect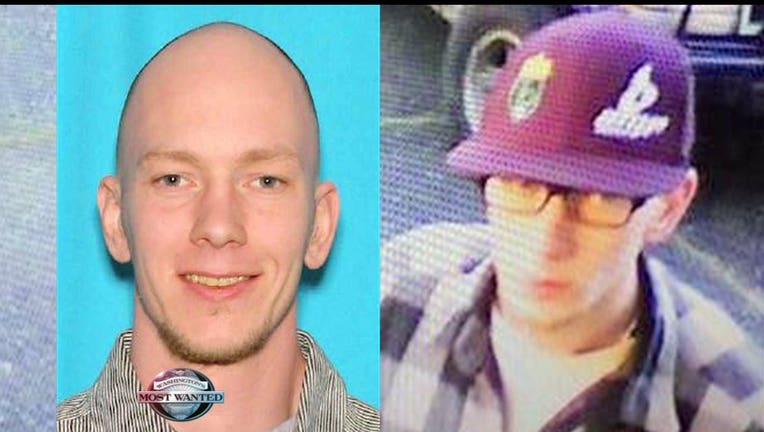 FUGITIVE CAPTURED January 21, 2015 - Federal Way police say a tip led to the arrest of Joseph England on Wednesday.
----ORIGINAL CASE January 16, 2015-----
FUGITIVE WANTED IN KENT --
A bold 'Grinch' burglar is wanted in Kent tonight after working hard to ruin a family's holiday.
"We have an East Hill burglar who hit a house the day after Christmas," says Kent Police Det. Melanie Frazier. "He pried in through the back sliding door, got into the house, stole a vast amount of electronics. Luckily they had pretty good surveillance cameras at their house. You could see him pulling in in his Jeep, approaching and he actually ends up stealing the actual surveillance cameras as well, but not before leaving a good photo of himself behind, because he got the cameras, however the hard drive was left behind. Thankfully, to Washington's Most Wanted, his photo was posted on its Facebook site and we had multiple amount of tips that came in and identified this guy as Joseph England," said Det. Frazier.
Now Kent detectives need WMW viewer's help again with finding him.
Joseph England has a long criminal history of burglaries, car thefts and car prowls.
Detectives say he's hooked on meth, so he's willing to do anything and everything to get his fix.
If you know where he's hiding, call an anonymous tip into:
CRIME STOPPERS: 1-800-222-TIPS
You must call the Crime Stoppers hotline with your tip to be eligible to receive a cash reward for information leading to a fugitive's arrest.
CLICK HERE for information on how to TEXT A TIP to Crime Stoppers