500th Capture: WMW viewer tips lead to missing child rapist – and major WMW milestone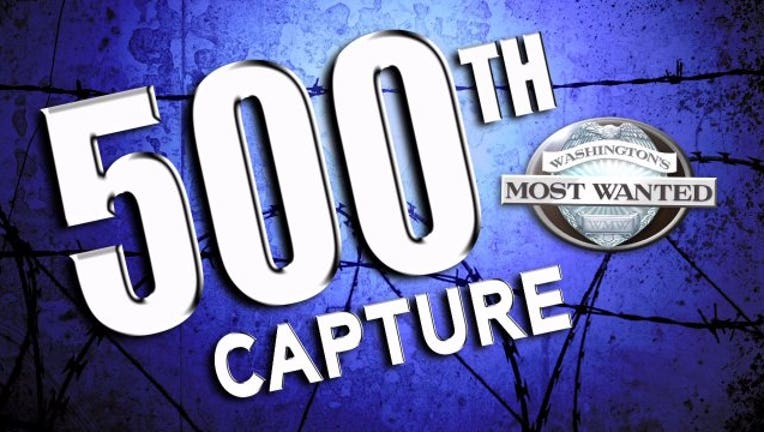 FUGITIVE CAPTURED IN SEATAC -- A convicted sex offender is the 500th Washington's Most Wanted fugitive captured thanks to tips from viewers since the show began in November, 2008. King County detectives and the U.S. Marshals Pacific Northwest Fugitive Apprehension Task Force arrested Harvey Johnson in Seatac less than a week after he was featured as the top fugitive. Johnson had a $100,000 warrant for failing to register in King County. He was designated a level 3 sex offender after being convicted in 1997 for grabbing a 14-year-old girl off her bike and raping her.
Numerous tips from viewers started coming in to the Crime Stoppers hotline after Johnson was featured on March 1st.  He was spotted riding the Route 8 bus on Rainier Avenue South several times. One tip said he was living in a trailer in Seatac right across the street from where James Houle is raising 5 kids. "As soon as I saw that on TV, the first thing, I was like holy s***. I called you guys right away," said Houle who has a daughter the same age as Johnson's victim. "A 14-year-old girl snatched off a bike. That's about as bad as it gets. I mean I got a 14-year-old girl. That's the first thing that crossed my mind." King County Det. Derrick McCauley who works on the Marshals Task Force followed up on every lead. Five days after Johnson's case first aired on Washington's Most Wanted, a viewer made an urgent call to the Crime Stoppers hotline. "As soon as we received the tip we realized this was the real deal." Crime Stoppers Investigator Liz Allen immediately made contact with Det. McCauley from the Task force and it wasn't long till another bad guy "bit the dust! Amazing teamwork!" "He was spotted near a bus stop on International Blvd. Detectives saw him get on the bus." said King County Sgt. Cindi West.  "They stopped the bus. When they initially contacted him, he lied about his name, and then once they said, 'look, we know who you are,' he started crying like a baby all the way to jail," Hours later, detectives say Johnson had a seizure and fell off the top bunk in jail fracturing his neck.  He underwent major surgery and is spending several weeks in the hospital. Being part of the 500th capture is really exciting, said King County Sheriff John Urquhart. "That's great for us, great for law enforcement, and even better - it's great for the community."