Why Mariners slugger Edgar Martinez should be in the baseball Hall of Fame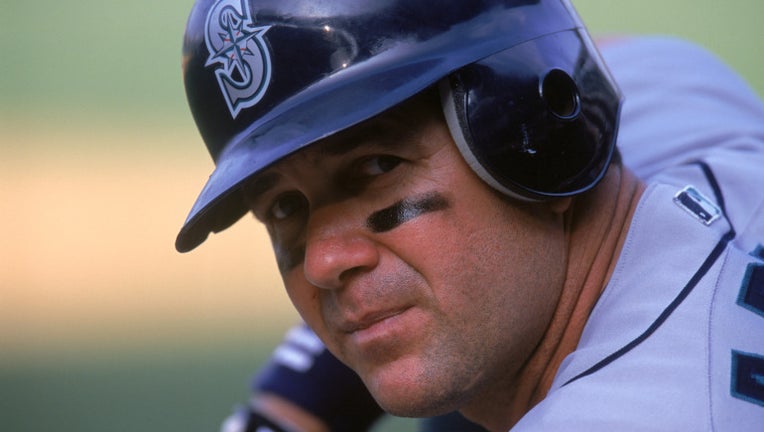 SEATTLE -- Ken Griffey, Jr. was the greatest athlete I have ever seen. Period. It's Junior's day, to be sure. Today, he will be announced as a first-ballot Hall of Famer and the first player to go into the Hall of Fame wearing a Mariners cap.

This is a huge day for Seattle sports, but the Washington Post is spot on with this take. Edgar Martinez definitely belongs in the Hall of Fame.

Martinez is the greatest designated hitter of all-time. The league wouldn't have named the annual DH award after Edgar if he wasn't.

Here's the problem: Edgar never played in a World Series, so he never gained the national recognition he deserved. Also, his career numbers are outstanding, but not eye-popping for a player who is judged by the writers solely on their batting.


Edgar Martinez
18 seasons
2247 hits
309 HR
1261 RBI
.312 BA

However, the Hall of Fame routinely inducts players who put up the best numbers at their position. Mike Piazza, who put up dazzling numbers for a catcher, will be a part of the class of 2016.

Mike Piazza
16 seasons
2127 hits
427 HR
1335 RBI
.308 BA

Aside from Piazza's home run total, Edgar's numbers match up very similarly. It looks like Jeff Bagwell and Tim Raines will also get in this year.

Jeff Bagwell
15 seasons
2314 hits
449 HR
1529 RBI
,297 BA

Tim Raines
23 seasons
2605 hits
170 HR
808 SB
.294 BA

Raines gets in because of his excellence over an exceptionally long career, and the fifth highest stolen base total of all-time. Bagwell was a great slugger, but he didn't exceed 500 home runs (a classic HOF benchmark). His overall numbers though, are solid, and definitely Hall-worthy. The same argument, I believe, applies to Edgar, whose career average was 15 points higher. Do you have any idea how hard it is to bat .312 over 18 years in the Major Leagues? Pretty freaking hard.

Edgar was the engine that drove those great Mariner teams, and Junior would be the first to tell you that. In an era littered with steroid abusers, Edgar was squeaky clean, and was one of the greatest clutch hitters the game has ever seen.

Heck, Seattle has named a street after the guy. That tells you how much he means to the franchise. Even Junior hasn't even received that kind of honor.

Edgar won't make it this year, but he's gaining ground among the baseball writers, who really need to get over themselves and their stigma about the designated hitter.