Sue Bird at peace for what could be final game in Seattle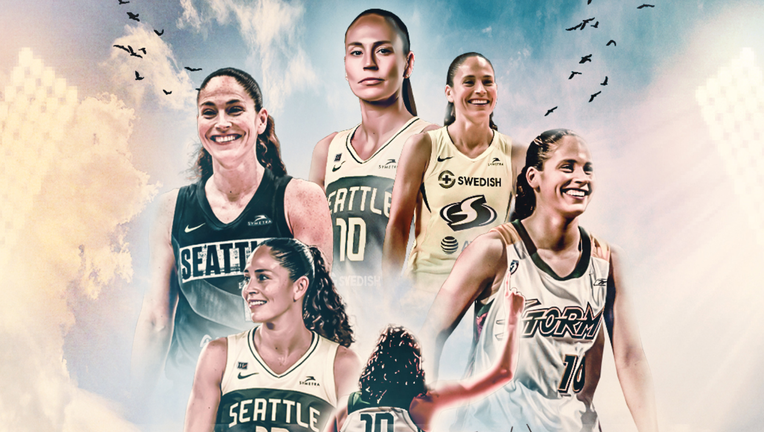 article
SEATTLE - Now that a bit of time has passed, Sue Bird knows she made the right decision announcing publicly what she knew inside — that this would be her last season.
But the emotions that are likely to come when she plays what could be her final game in Seattle? Bird has no idea what that'll be like.
"I'm looking forward to it. That's for sure," she said. "I know it's going to be a really special day. Am I ready for it? I guess we'll see. It's gonna be a lot, in all the good ways."
Bird will play the final regular-season home game of her career on Sunday when the Seattle Storm host the Las Vegas Aces. The Storm have clinched a playoff spot, but with the WNBA's new playoff format, there's no guarantee the Storm will end up with a home game in the first round.
RELATED: Charles hits milestone in Storm's 82-72 victory over Dream
Seattle is currently the No. 4 seed ahead of Washington with a week left in the regular season.
So in case the Storm don't end up seeing their home floor again in the playoffs, Sunday is the day Bird gets feted for her remarkable career. Members of Seattle's previous championships teams are expected to be in attendance. There will be a pregame ceremony. And the largest crowd in Storm history — more than 18,000 at Climate Pledge Arena — is expected.