Sounders vs. Toronto FC: MLS Cup final tickets sold out in 20 minutes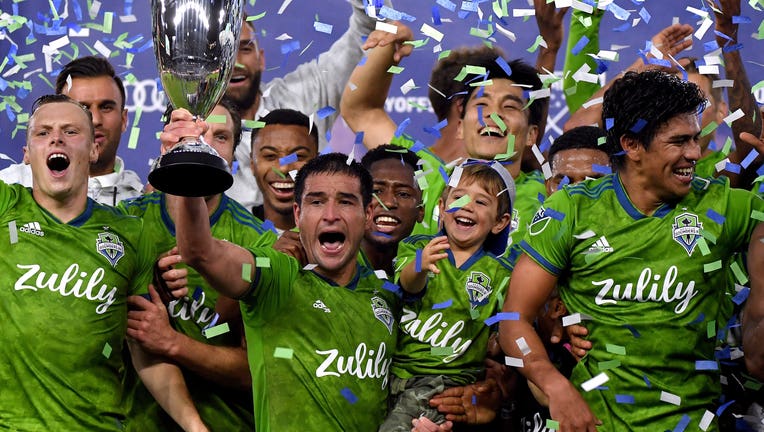 Breaking News:

The Seattle Sounders FC announced Friday that tickets for the MLS Cup Final in Seattle had sold out in less than 20 minutes.

Click here for information about the ticket waitlist

"As evidenced by today's near-immediate sellout, our fans are the most passionate and dedicated in the league," said Sounders FC Owner Adrian Hanauer. "We are thrilled to be playing a match of this magnitude in front of a historic home crowd of more than 69,000. This club has always benefited from the intensity and fervor that our fans bring to CenturyLink Field and next Sunday is a chance to add a historic new chapter to our homefield advantage."


---


Original Story:

SEATTLE -- The Seattle Sounders are hosting the MLS Cup for the first time on Nov. 10, and tickets for the big match against Toronto FC go on sale at 10 a.m. Friday (Nov. 1).

It's the third time in four seasons that the Sounders will face Toronto FC for the title, but the first time the game is happening in the Emerald City.

If you want to score tickets, you should visit the Sounders website and sign up for alerts.

CenturyLink Field is one of the highest-capacity venues in MLS, according to the MLS website, holding many of the league's attendance records until Atlanta United began playing at Mercedes-Benz Stadium in 2017.