Sounders come home to cheers despite disappointing loss to Toronto


SEATTLE -- Though heartbroken, Sounders fans were still upbeat shouting "We are the blue! We are the blue! We are the green! We are the green!" as they welcomed players back to Seattle Sunday afternoon.

Toronto FC beat Seattle 2-0 on Saturday to become the first Canadian champion in league history, and deny the Sounders a repeat triumph.

"That was just one game. Heartbreaking, devastating, but we love our team. And we wanted to come down and just let them know, we love them," Sounders fan Curtis Takahashi told Q13 News.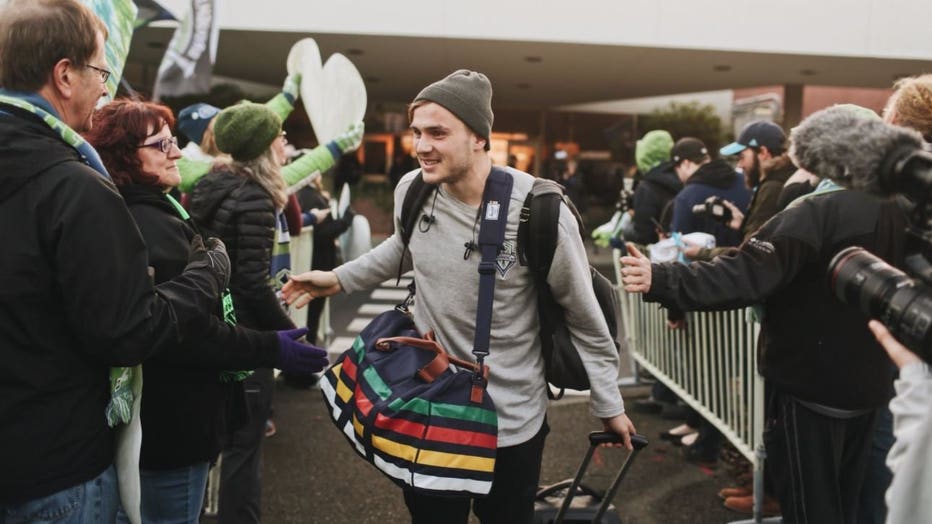 Sounders coach Brian Schmetzer pointed to a single statistic, duels won, to illustrate the disparity between the teams. Toronto won 58 duels to Seattle's 24.

"We picked the wrong time to have a game that was below our standards," Schmetzer said. "We put our best-attacking lineup out there but we weren't able to keep the ball in any part of the game. That was not one of our stellar performances."

But the season was still unforgettable.

"They fell a little bit short. But you know what? There's nothing to take away from the fact that we made it to two MLS Cups in a row," said Sounders fan Ian Emrick. "We won the Western Conference two years in a row and that's something to be darned proud of."

The team tweeted out its appreciation to fans saying, "thank you to all the supporters who came out to our arrival! We can`t wait to play for you in 2018 and beyond."