Sixteen years and no playoffs? Here's why these Mariners may be different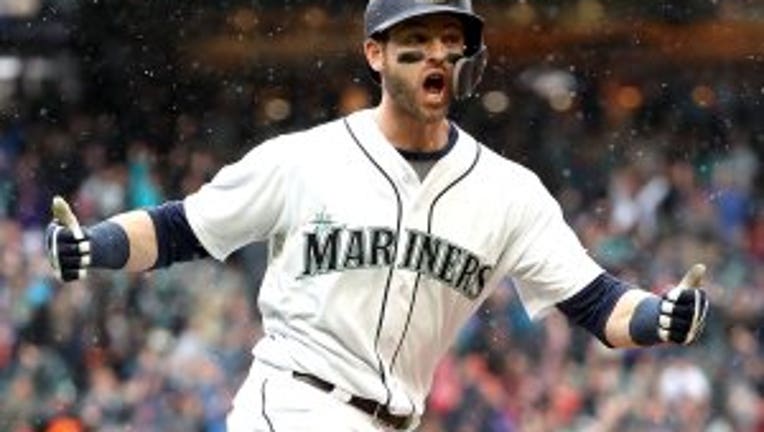 SEATTLE - Is it time to believe in the Mariners?

That's the question fans and pundits have been asking for more than month. After Wednesday's walkoff win against the Angels at Safeco Field, Seattle has won 20 of 25 games and enters a four-game showdown Thursday against the Red Sox with the third-best record in baseball.

At 44-24, the Mariners are 20 games over .500 for the first time since Aug. 24, 2007, and even manager Scott Servais is urging onlookers to take notice.



"A lot of fans were saying we will wait and see," Servais said after Wednesday's thrilling win, according to the Seattle Times. "Our team is really good, and if you don't enjoy and connect with our ballclub, you just don't like baseball."

It's hard to argue with his sentiment. In addition to the team's record being among the league's best, the Mariners have provided plenty of drama. Seattle leads the league with 21 one-run victories and has won six games in the final at-bat.

But Servais has only been in Seattle for three seasons. Fans remember all of the previous 16, each of which ended without the Mariners in the playoffs. That's the longest postseason drought in all four major American professional sports leagues.

"Fans have every right to be skeptical," Times beat reporter Ryan Divish said Thursday. "The Mariners haven't proven that they can do this."

In fact, more often than not, they've proven the opposite.

Look no further than that 2007 team. After stretching its record to 20 games over .500, Seattle lost 15 of its next 17 games and finished six games behind the Yankees for the wild card.

Divish said that team was never as good as this one, which the numbers support. While they still finished 88-74, the '07 Mariners scored 19 fewer runs than they allowed.

Critics of this year's team have pointed to run-differential as well. With so many one-run wins, the Mariners haven't always looked as dominant as their record implies, but they're still plus-27 on the season.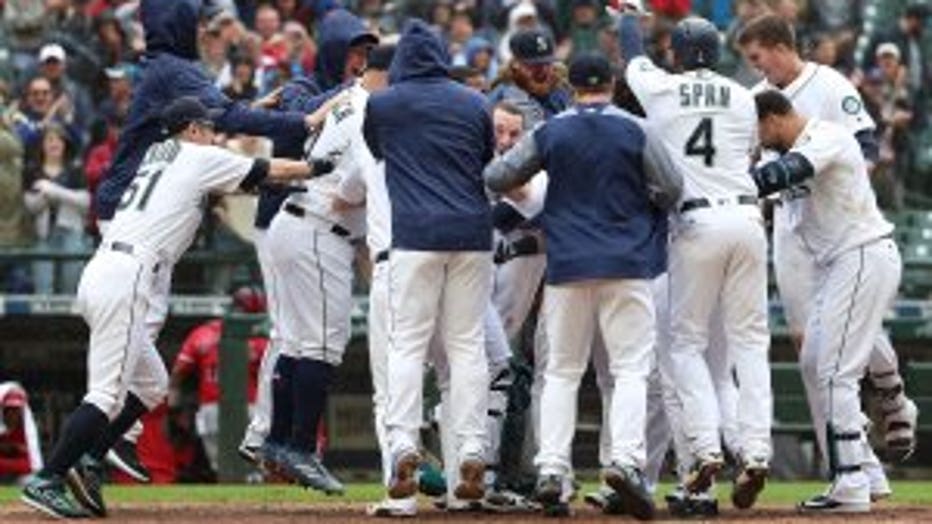 The Mariners celebrate Wednesday after their 8-6 win over the Angels in Seattle. (Photo by Abbie Parr/Getty Images)


"I think there will be some regression as they play better teams and they'll have to score more runs," Divish said. "They've pitched really well and got timely hits. That's been the whole theme to their season, they've found ways to win."

Pitching has been key. This year's Mariners are fifth in the American League in ERA (3.86). The 2007 team was 10th (4.73).

"This team won't lose 15 of 17 games," Divish said. "It's too equipped with better players. There's more talent on this team."

There's also a second wild card, which wasn't the case in 2007. If there was a second wild card back then, the Mariners would have tied the Tigers for it and played in a one-game playoff. They would have also tied for it in 2002 and won it outright in 2003. The lingering streak of futility would at least be shorter.

"It does open up opportunities," Divish said. "In past years, it's only taken 85-86 wins to win the second wild card."

Except for 2014. That year it took the Athletics 88 wins to clinch the second wild card. The Mariners, of course, finished with 87.

Divish says this year it could take 90 wins to earn a postseason spot, but that shouldn't dissuade fans either.

"They've done a lot of the work already by being 20 games over .500," he said. "If they just have a .500 record the rest of the way that gives them 90 wins, and that gets them into the postseason."

What sets this team apart most from Seattle's teams in the past is the lineup, he said.

"It's not just the talent, it's the athleticism and versatility," Divish said. "The Mariners have rolled out some good lineups (over the years), but they've been plodding."

Something the 2018 Mariners will never be accused of.

"Because you have (Dee) Gordon at the leadoff spot and (Jean) Segura batting second and even (Mitch) Haniger can run, they are so much more athletic," Divish said. "They can score on a double in the gap from first. They can change the game on the basepaths."

That's why Divish said the wild card might even be setting the bar too low for the 2018 Mariners.

"Given how they've played and given the position they've put themselves in, they can still dream of the American League West title," he said. "If they continue to play well, they could get to 95 wins, that's within their reach."

Despite this year's success, the history remains. Sixteen years without a trip to the playoffs is hard for many to overlook. Divish said he tries to never tell fans what to think, but he agrees with Servais: This team is fun to watch.

"They've had some bad teams (in the past), boring teams, played uninteresting baseball," he said. "This team is not like that."

This team, he said, may finally be a contender.

"Given how the league is set up, given how they've performed already, given their talent level, I can't think of a better chance they've had of making the postseason," he said.