Seattle Thunderbirds partner with This TV to broadcast 8 games this season
KENT, Wash. -- The Seattle Thunderbirds and Tribune Broadcasting Seattle today announced they have partnered to broadcast eight games between the T-Birds and Portland Winterhawks during the 2016-17 season.

In Seattle the eight games can be seen over the air locally on This TV, channel 13.2 and on Comcast Cable channel 357.

The eight games to be broadcast include the T-Birds season opening game on Saturday, September 24, in Portland and the Home Opener on Saturday, October 1, at ShoWare Center.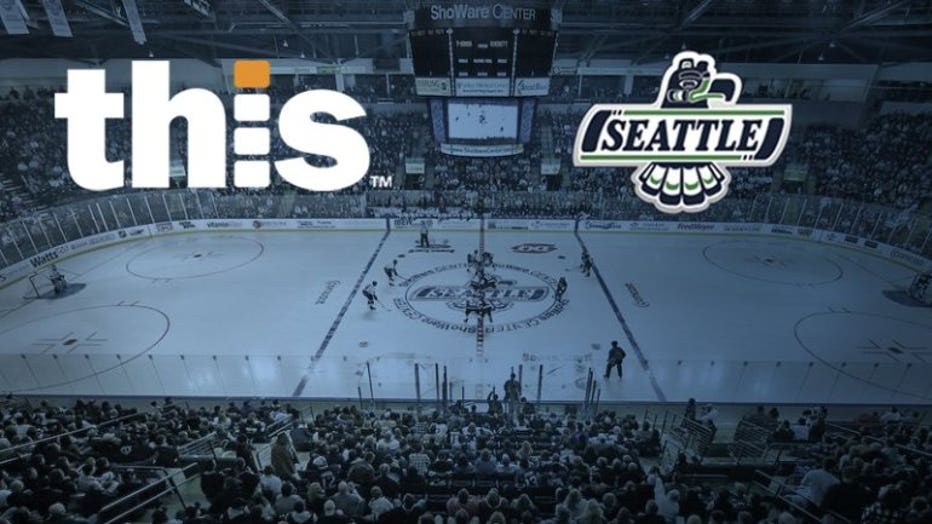 This TV can be seen locally on Channel 13.2 and Comcast Cable channel 357


"We are looking forward to a long-term partnership with This TV and Tribune Broadcasting," said Colin Campbell, T-Birds Vice President. "Having eight games with our biggest rival broadcast locally is going to be a great opportunity for us to connect with more fans and share the excitement of T-Birds hockey."

"We are pleased to bring the excitement of live, local hockey to Seattle fans," said Pam Pearson, SVP/General Manager, Q13 FOX/JOEtv. "Our channels are known as the home of local sports and we are thrilled to add another team to our roster."

Eight Game Broadcast Schedule


Todd Vrooman will be the play-by-play voice for the first two broadcasts. Veteran WHL play-by-play voice Ian Furness will have the call for the last six broadcasts.




There is the possibility that one or more of these games could be broadcast on JOEtv Channel 22/Cable 10.

About This TV, Q13 FOX and JOEtv
This TV airs on Channel 13.2, Cable 357 in the Seattle/Tacoma market and is the premiere multicast programming service dedicated to movies in the country. Owned by MGM and operated by Tribune Broadcasting, This TV reaches more than 130 affiliates covering over 85% of the country. Tribune Broadcasting also owns and operates Q13 FOX and JOEtv in the Seattle/Tacoma area. Q13 FOX is the home of Q13 News, which provides 10 hours of local news programming weekdays. Q13 FOX is the official television partner of the Seattle Seahawks, Sounders FC and WNBA Seattle Storm. JOEtv is the My Network TV affiliate broadcasting on channel 22/cable 110 and carries a variety of entertainment programming in addition to Sounders FC matches, Storm games, and re-broadcasts of pre-season Seahawks games. In addition, Q13 FOX News at 9 airs nightly on JOEtv and is the #1 nine o'clock news program in the market.

The T-Birds open the 2016-17 season in Portland against the Winterhawks on Saturday, September 24, at 7:00pm in Portland.

The T-Birds home opener for the 2016-17 season is Saturday, October 1, against the Portland Winterhawks at 7:05pm at ShoWare Center.

T-Birds single game tickets for the 2016-17 season are currently on sale. Fans can purchase single game tickets online or at the ShoWare Center box office.

T-Birds 2016-17 season tickets are currently on sale. Season tickets can be purchased by calling the T-Birds office at 253-239-7825.