Seahawks GM: We don't know if Marshawn Lynch wants to play next year; Wilson talks underway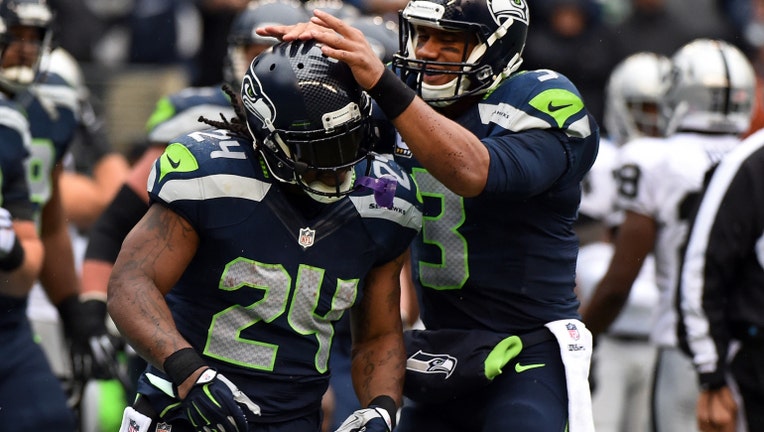 SEATTLE -- Questions about Seahawks running back Marshawn Lynch's future in Seattle are nothing new.

Lynch has reportedly considered retirement in the past, including last off-season after the Seahawks won the Super Bowl.

But the issue was raised again Tuesday following a radio interview with Seahawks General Manager John Schneider. He told 710 ESPN he doesn't know whether Lynch wants to play next year.

Schneider told the team's flagship radio station that if Lynch does return, the Hawks will pay him more than the $7 million he makes under his current contract.

Lynch will be 29-years-old in April. Schneider is hoping for an indication from Lynch sooner rather than later.

Wilson contract extension?

Meanwhile, Schneider also said there is no timeline on getting Russell Wilson's contract extension completed.

Wilson is reportedly expected to sign a deal worth upwards of $20 million a year. Schneider said that they will have to think "outside the box" in getting that done without hamstringing the future of the franchise, given the salary cap.

Scheider said he has talked to Wilson's agent, and that Wilson understands that "there are certain dominoes that have to fall into place" for a deal to be completed.